Movie News
Marisa Tomei and Sarah Jessica Parker may Join the Indie Comedy Married and Cheating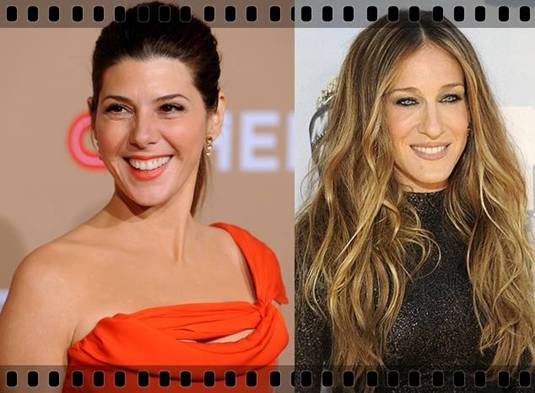 Michael London's Groundswell Prods. along with Lauren Versel of Lucky Monkey Pictures are circling Sarah Jessica Parker and Marisa Tomei to star in Married and Cheating, an indie comedy being written and directed by Raymond De Felitta.
The Sex and the City star, renowned for playing single relationship columnist Carrie Bradshaw, would play half of one of three married couples who are struggling to find happiness in the film, set in New York and Paris.
Parker next plays in New Line's New Year's Eve and The Weinstein Company's I Don't Know How She Does It.
The Wrestler's Marisa Tomei is also in negotiations to appear in the picture. Tomei has The Lincoln Lawyer hitting theaters this week, and Crazy, Stupid Love with Steve Carell, later this year. And she is currently filming George Clooney's political drama The Ides of March.
Raymond De Felitta is an all around filmmaker, Oscar-nominated in a short film category, whose last picture, City Island, won the Audience Award at the Tribeca Film Festival in 2009.
Figuratively speaking, both SJP and Tomei had some disappointing games before and seems like a new coach comes on board to create winning attitude for rebuilding team. As for Married and Cheating, if De Felitta can bring some of City Island charm to the film we'll all be in for something special.
No deal has been signed yet as the project is still looking for financing.
To be assumed the two will play one half of two of the said couples in the movie that starts shooting later in the year.