Movie News
Mark Millar: THE FANTASTIC FOUR Reboot Will Include "Stuff the Silver Screen Hasn't Seen in a Superhero Movie Before"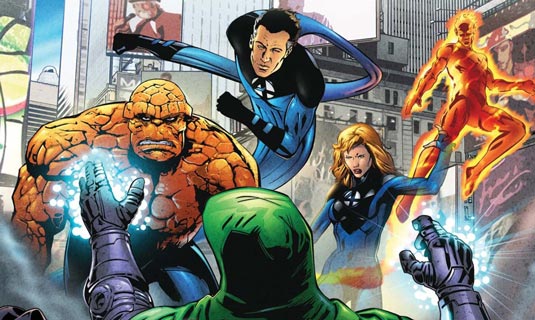 As we anxiously look forward to quite a bunch of superhero films hitting theaters this year, there are also lots of costumed heroes and villains coming our way in 2014 and 2015 as well. One such anticipated feature is 20th Century Fox's reboot of Fantastic Four.
The studio 'called dibs' on Chronicle director Josh Trank, and the film was recently given a March 2015 release date. As Mark Millar, aka comics king, was just hired at Fox as their creative consultant on all things Marvel, he had access to all the in-the-works projects, including The Fantastic Four. Now Millar has spoken up a bit about the reboot, teasing fans with what they can expect from Trank's iteration of the characters.
During an interview with SciFiNow, Millar revealed that Trank is working on making the story more contemporary:
"From what I've seen and from talking to him – he and I have had dinner a couple of times and we talk quite regularly as well – he's contemporizing it. I think he's just making it work for the screen – he's a great storyteller."
He went on to talk about the pic's tone, saying that it will include elements that the silver screen hasn't seen yet:
"What I wasn't expecting actually was just how funny and likeable he could make this as well as getting the more awesome moments on screen – I use awesome in the traditional British sense and not the California sense awesome, you know? The Ridley Scott moments, and the Fantastic Four really are jaw-dropping in the same way you feel when you saw Alien for the first time. There's some moments in this – not to be specific – that are actually gonna be phenomenal on screen and stuff you haven't seen in a superhero movie before."
Hopefully we'll hear more about the project as it moves closer to production. The Fantastic Four will open on March 6th, 2015.