Movie Photos
First Look at SUPERMAN: UNBOUND Animated Feature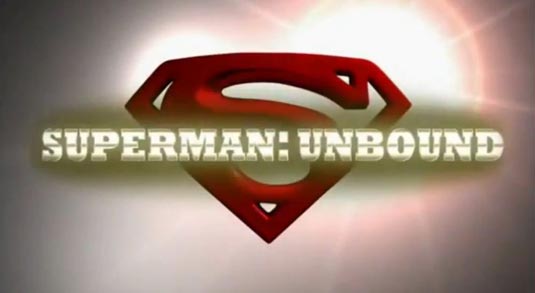 It looks like Matthew Bomer is getting to feel how it's like to be Superman after all. The White Collar star has landed the title role in the upcoming animated feature Superman: Unbound. TV Guide has provided us with the first look at the flick, which features an impressive cast including Fringe's John Noble as Braniac, and Castle co-stars Stana Katic and Molly Quinn as Lois Lane and Supergirl, respectively. Based on a 2008 Action Comics storyline by Geoff Johns, Unbound "pits the Man of Steel against Brainiac, an alien who attacks planets, shrinks one city small enough to fit in a bottle, then destroys the rest of the planet." This is the latest installment in a series of movie adaptations from Warner Bros. Animation and DC Entertainment. This isn't Bomer's first 'close encounter' with the Red-and-Blue Boyscout. As you may recall, the actor nearly won the lead in Superman Returns, back when Brett Ratner was still attached to direct. And as director/supervising producer James Tucker put it, Bomer was a natural fit.
"He had a jovial energy that was a little counter to what we usually do with Superman," he said. "But he also had that decency in his voice that Superman really needs no matter which way you go with him."
Superman: Unbound will be available this spring on Blu-ray, DVD and On Demand.