Movie News
Mark Millar's Superior Locked Big Hollywood Star
Comic book creator
Mark Millar
is quite busy these days.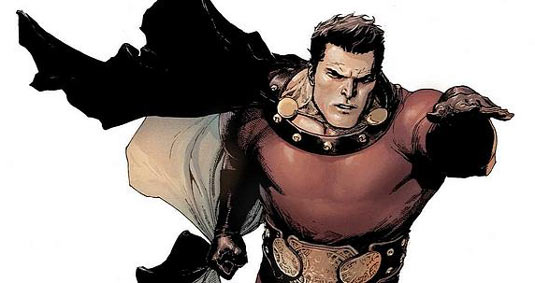 He currently has
Nemesis
in the works but on the other hand, he already revealed that a director for the big screen adaptation of his
Superior
comic book will be announced in January. Thank God for Twitter! Because now we know another thing – Millar's new project will have a big actor on board, or if you prefer his words: "Huge News: Superior movie just locked down most high profile actor of 2010. Official release in January"
Jon Hamm
has been rumored to star, but, most high profile actor? Let's guess once again.
Leonardo DiCaprio
? Or,
Robert Downey Jr
?
Johnny Depp
? Well, everything is possible. As usual, we'll keep an eye on this story, an in the meanwhile you should check out the
Superior synopsis
: "Simon Pooni escapes once a week. A high school basketball star diagnosed with MS, Simon's illness is as cruel as it is variable, denying him movement one day and speech and touch the next. Trapped in a body that no longer obeys him, Simon's world has shrunk to a single friend, Chris, and a weekly escape to the movies. For two hours, Simon is taken out of his life as he and Chris go and see whatever's good or whatever's out. For two hours, Simon can forget about the illness and what it's doing and focus on a world which is simpler, better, easier. For two hours, Simon's free. Then the credits roll, Chris leaves and Simon is left alone in his body. Or at least, that's what used to happen. After going to see the fifth Superior movie, about a Superman-esque old fashioned hero, Simon wakes up to find a monkey sitting on the end of his bed. The monkey introduces himself as Orman, and tells Simon he has been chosen to receive a single wish. A wish that will change Simon's life and the lives of those around him forever." So, stay tuned!