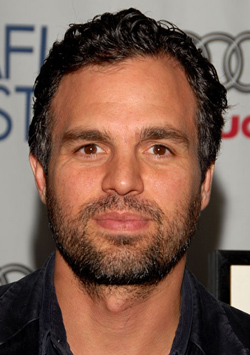 Mark Ruffalo is in talks to play Hulk, the green giant, in the upcoming Marvel's big screen spectacle The Avengers.
No big surprise, since we already know Edward Norton will not be the part of this project (you should check out our previous report about that), and that guys from Marvel mentioned they are "looking to announce a name actor who is passionate about the iconic role in the coming weeks." Ruffalo could be the perfect choice indeed…
Joss Whedon (best known for creating Buffy the Vampire Slayer) will direct Marvel Studios The Avengers, movie that already stars Robert Downey Jr. as Tony Stark/Iron Man, Chris Evans as Steve Rogers/Captain America, Chris Hemsworth as Thor, Don Cheadle as James Rhodes/War Machine, Scarlett Johansson as Natasha Romanoff/Black Widow and Samuel L. Jackson as Nick Fury.
So, if Ruffalo does accept this offer, he will likely be "committing to a multiple-film deal, including at least two Avengers sequels, and possibly a new series of Hulk movies."
The original deal for Norton's Hulk included a three-picture commitment for the majority of the cast involved.
Joaquin Phoenix, Adrien Brody, Nathan Fillion and David Tennant have all been rumored as contenders for the role.
With every new detail about this project, we'll be back. Stay tuned!