With all that success of the ABC sitcom
Mothern Family
, it's no such surprise that we're here to report actress
Julie Bowen
has landed a pair of roles in some quite interesting projects.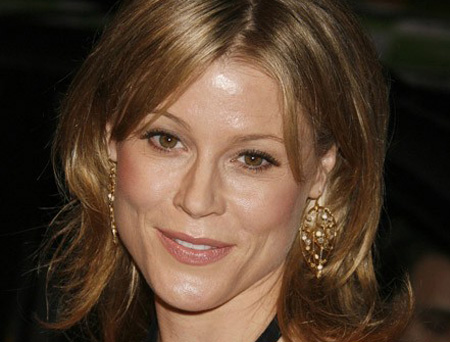 One of them is an upcoming
Seth Gordon
's comedy
Horrible Bosses
that we already wrote about, and the second one is the role in the wedding comedy titled
Jumping the Broom
. Very busy lady, you must admit… Horrible Bosses, the movie based around three friends who conspire to kill their bosses, is definitely our favorite, since this comedy includes great cast:
Colin Farrell
(make sure you
check out his boss-look
!),
Jennifer Aniston, Jamie Foxx, Kevin Spacey, Charlie Day, Jason Bateman
and
Jason Sudeikis
. We're sure you all remember that
Kevin Spacey
will have an honor to play the worst of the bosses, or, "a master manipulator with an attractive wife." So, now we know who that attractive wife is – Julie Bowen! Seth Gordon is directing this one from the script of
Jonathan Goldstein
and
John Francis Daley
, and the movie is currently slated to hit theaters on July 29, 2011. On the other hand, Bowen is also slated to appear in Jumping the Broom, where she will play "a stressed out wedding planner with a long list of chores." This is a story in "which two black families from very different backgrounds come together for a wedding at Martha's Vineyard." Movie stars
Laz Alonso, Angela Bassett, Paula Patton, Mike Epps, Loretta Devine
and
Romeo Miller
.
Salim Ali
("Soul Food") is in charge for directing the whole thing. As usual, with every new update we'll be back, so, stay tuned!