Movie News
McConaughey, Witherspoon in Talks for Nichol's Next Film Mud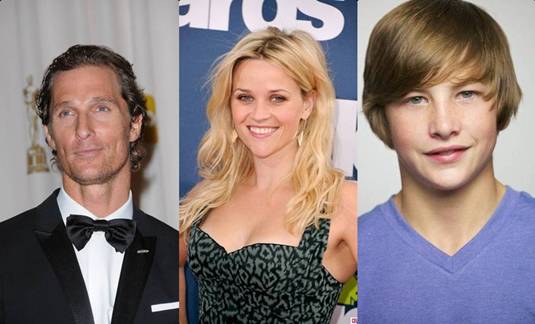 Matthew McConaughey and Reese Witherspoon along with young thesp Tye Sheridan (The Tree of Life) are in talks to star in Mud, the follow-up to Jeff Nichols' Cannes Critics' Week winner Take Shelter. Mud is the great, redemption story of a compelling fugitive named Mud (McConaughey) and his unlikely friendship with fourteen-year-old Ellis (Sheridan). Ellis is determined to help Mud to escape from both the law and some very dangerous bounty hunters face, in order to join up Mud with his romantic companion, Juniper (Witherspoon). Nichols wrote the script as well. No word yet on when it will shoot Mud, neither film has a set release date. Everest founder Lisa Maria Falcone will produce film and she just had the guts to say that:
Jeff Nichols has written a beautiful story with rich characters learning valuable lessons through life-changing circumstances. With Jeff's vision, this will be a work of art.
Production collaborator Sarah Green, who also produced Take Shelter, added in the same way:
I knew the moment I read Mud that I wanted to make this film. Jeff is a rare talent and this exciting, heartfelt story is impossible to resist. It's thrilling to me that actors of this caliber are drawn to the material; it's a testament to the strength and appeal of Mud.
Since courtroom thriller The Lincoln Lawyer, McConaughey's attached in Richard Linklater's Bernie and William Friedkin's Killer Joe dark comedy. He's currently shooting Lee Daniels' thriller The Paperboy. Witherspoon will next be seen in McG's This Means War, which she produced too. She toplined Disney's Wish List and furthermore she is set to produce Who Invited Her party comedy. Check out the trailer for Take Shelter, which is scheduled for a limited release on September 30th and stay tuned. [youtube]http://www.youtube.com/watch?v=pyCAzqb_260[/youtube]

Take Shelter, Trailer