Movie News
Megan Fox and Albert Brooks in Talks for Judd Apatow's Knocked Up Spin-off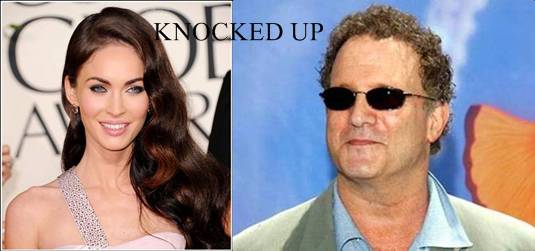 Megan Fox and Albert Brooks are in talks to join Judd Apatow's Knocked Up spin-off, starring Paul Rudd and Leslie Mann.
Brooks would play Rudd's character's father while Fox's role is currently unknown.
Rudd and Mann are reprising their characters of husband and wife from Apatow's Knocked Up in a new story by the writer-director. We'll see if Apatow is really making substantial change in narrative viewpoint from a previous storyline based around the activities of the series' principal leading roles.
Apatow is also producing the pic with Barry Mendel and Clayton Townsend. Universal's vice president of production Erik Baiers is supervising the project for the studio.
Plot for the film is being kept under wraps other than Rudd and Mann will reprise their backbiting husband-and-wife characters from the 2007 comedy. The feature is set to be released on June 1, 2012.
After getting rebounded from the Transformers series and attacking in a trinity films; Jennifer's Body, Jonah Hex and Passion Play, Megan Fox is now undergoing a career transition. She lately wrapped the indie film Friends with Kids and now she's attaching a hi-pro comedy to deal with in a move that will certainly get the public's attention.
On the other side, Brooks and Apatow is an interesting combo, because they are both writer/directors whose comedies reflect a very personal vision. Brooks latterly played a gangster you don't want to cross in, the Nicolas Winding Refn's Drive, adaptation of the James Sallis novel, starring Ryan Gosling.
Despite the fact that Apatow produces a lot, he's only written and directed three features to date: The 40-Year-Old Virgin, Knocked Up and Funny People.
No word on when production is set to start, but with casting moving rather fast, the picture will almost certainly be rolling soon.