Movie News
Melissa Leo and Rick Yune Join OLYMPUS HAS FALLEN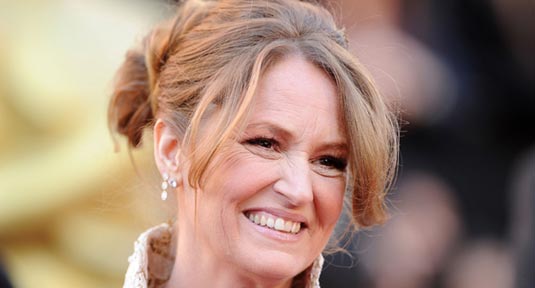 Antoine Fuqua's upcoming presidential thriller, titled Olympus Has Fallen is definitely something worth our attention.
Not just because this one is the White House actioner, but because some seriously good cast is already involved in the whole thing.
We have Gerard Butler, Aaron Eckhart, Cole Hauser and Angela Bassett all on board, and now comes the word that Melissa Leo and Rick Yune have been added to the cast list as well.
So far we know that the movie will follow Butler as an unlikely Secret Service agent trying to stop North Korean terrorists who have taken over the White House. Eckhart will play the President of the United States, Hauser will (for a change) be one of the heroic good guys, a Secret Service agent guarding the president, and Bassett is set to play the head of the Secret Service.
As for the new members of the cast Mellisa Leo comes on board to play a tough Secretary of State while Yune will play the bad guy, or if you prefer – he has landed the film's villain role.
At the end of this report, let us also mention that Olympus Has Fallen was written by debut scribes Creighton Rothenberger and Katrin Benedikt, so we definitely hope that we'll soon have a chance to watch something completely fresh and different.
I mean, if Fuqua likes it, who are we to doubt in this story?
So, stay tuned for more!