Movie News
Michael Arndt May Pen STAR WARS: EPISODE VII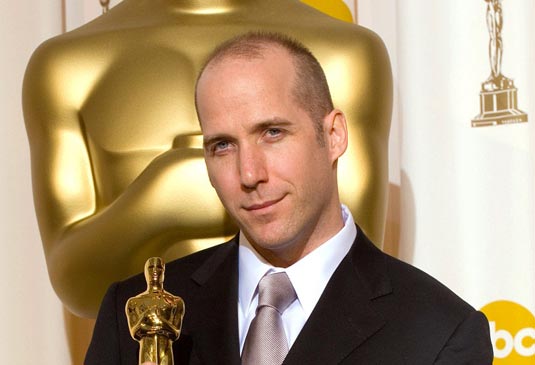 Rumor has it that Oscar-winning screenwriter Michael Arndt (Little Miss Sunshine) will be among the writers on Disney/Lucasfilm's Star Wars: Episode VII. Arndt reportedly has a 40-50 page treatment already prepared and is likely to be one of the writers on board before the picture starts shooting some time in 2014. It sounds like his preparation includes all three films in the future trilogy, which was alluded to in a recent press conference by Disney CEO Bob Iger. Rumors have gone crazy since the news that Disney has purchased Lucasfilm for $4 billion and would be releasing the first one in next Star Wars sequel trilogy, starting in 2015. It has been speculated that Matthew Vaughn (Kick-Ass) may be directing the film, but Arndt's treatment is expected to cross the desks of Brad Bird, J.J. Abrams and Steven Spielberg. Arndt has a pretty good advantage unlike the possible competition for the Star Wars: Episode VII writing job: earning an Oscar nomination for his work on Toy Story 3 and recently joining Pixar's brain trust, he also happens to be a Star Wars expert of sorts, and often lectures on the art of storytelling at writers' retreats, making special mention of the creative satisfaction of the original Star Wars films. As he reportedly says:
"If a writer could resolve the story's arcs (internal, external, philosophical) immediately after the Moment of Despair at the climax, he or she would deliver the Insanely Great Ending and put the audience in a euphoric state. The faster it could happen, the better… George Lucas hit those three marks at the climax of Star Wars within a space of 22 seconds."
It remains to be seen whether Arndt will move ahead with the entire script or if he will be included in a creative ensemble. He certainly has a lot of high-profile films coming up, including Joseph Kosinski's Oblivion, Francis Lawrence's The Hunger Games: Catching Fire and Pete Docter's 'Untitled Pixar Film That Takes You Inside the Mind'.
Star Wars – StormTrooper Wallpaper Regardless of his involvement with the picture, it looks like the studio is interested in bringing the original cast back on border, including older versions of Luke Skywalker (Mark Hamill), Han Solo (Harrison Ford) and Princess Leia (Carrie Fisher). In any case, there is someone who isn't interested in directing the picture – Zack Snyder (Sucker Punch). In his own words:
"I don't think I'd be interested in directing it," Snyder said during a recent interview. "I'm a huge 'Star Wars' fanatic. I just think doing [episodes] seven, eight and nine is just a slippery slope. It's a whole other mythological experiment I'm excited to see, but it's a lot of effort."
To be honest, it WILL be an enormous pressure to 'fill up the shoes' of the legend built up on the previous films; Arndt may be the first piece of the 'how to do it' puzzle, as the search continues for those who could rise up to the challenge set for Star Wars: Episode VII – both in front of and behind the camera.