Movie News
Michael Bacall To Write Tom Cruise's Les Grossman Movie
It's official now! Paramount Pictures and MTV Films announced the development of a comedy focused on Grossman, the foul-mouthed movie producer played by
Tom Cruise
in
Tropic Thunder
and the 2010 MTV Movie Awards.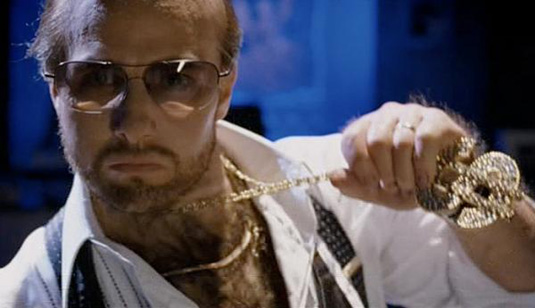 Cruise,
Ben Stiller
and
Stuart Cornfield
are producing the project with
Scott Pilgrim vs. the World
screenwriter
Michael Bacall
tackling the script. No word yet if the Tropic Thunder crew will reprise their roles in this project. Let us remind you that movie starred
Ben Stiller, Robert Downey Jr., Jack Black, Jay Baruchel
and
Matthew McConaughey
, but it looks that above mentioned guys (or, producers) are quite excited about the whole thing. "Les Grossman's life story is an inspiring tale of the classic human struggle to achieve greatness against all odds, and I am honored to be working with him," said Stiller, who starred in, co-wrote and directed Tropic Thunder. On the other hand, folks from Paramount are sharing his opinion, since Paramount Film Group president, Adam Goodman, added: "Everything I learned in this business, I've learned from Les. I started out as his assistant, and from the first day he threw his desk at me when I got his lunch order wrong, I have loved him like a father." We definitely hope that this movie will be hilarious, that's why we'll keep an eye on their work, and with every new detail about this project we'll be back. Stay with us!