Movie News
Michael Cera and Amanda Seyfried in Mark Webber's Untitled Movie
Mark Webber
is an indie actor best known from the cult movie
Scott Pilgrim vs. the World
where he played Stephen Stills.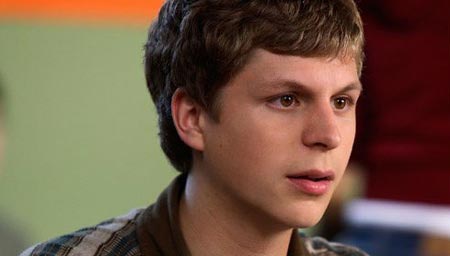 Today, we're here to report that Webber will soon star in and will direct the untitled film, which is in production in Los Angeles. What's so interesting about this project is that it mirrors Webber's own life and he cast his own two-year-old as his son in the movie. The movie, with a budget well below $1 million centers on a struggling single father, an actor played by Webber, raising his two-year-old son after the death of the child's mother. Here's what he said about the whole thing: "That's the crux of the film. After spending so much time with my son being a father, I became obsessed with the idea of showing the most authentic father-son dynamic on screen… It's been really cool and eye-opening to limit the exposure to my son but create the scenes and moments that seem realistically uncomfortable. The blurring of boundaries and the overcompensation that you do with a child – how you look to them for affection when it's not appropriate? It's been an exercise to capture real life moments and still tell a compelling story." What we also know about this project is that Webber's friends
Michael Cera, Jason Ritter, Shannyon Sossamon
and
Amanda Seyfried
are all the part of the cast as well, as "heightened versions of themselves" or as Webber explained: "I'm getting them to show a real side of who they are and smash that up with people's expectations of celebrity." Stay tuned for more updates on this one!
Amanda Seyfried