Movie News
Michael Clarke Duncan to Voice Kilowog in Green Lantern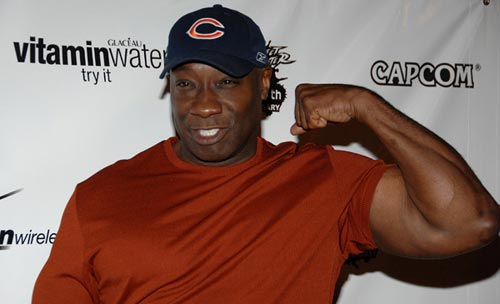 Michael Clarke Duncan is in negotiations to voice the character of Kilowog in the upcoming Martin Campbell's Green Lantern.
If everything works out fine, Clarke Duncan will join the cast that already includes Ryan Reynolds, Blake Lively, Peter Sarsgaard, Mark Strong, Jay O. Sanders, Temuera Morrison, Taika Waititi, Jon Tenney, Angela Bassett and Tim Robbins.
Green Lantern is the first foray in comic books and 3D for director Martin Campbell, who previously helmed GoldenEye, Casino Royale, The Mask of Zorro and Edge of Darkness.
Of course, we are talking about the CGI movie, which is based on the DC Comics character and stars Ryan Reynolds in the lead role while previously announced Geoffrey Rush lend his voice to Tomar-Re, a bird/fish-like alien.
The whole thing is currently in post-production and is set to hit theaters June 17th.