Movie News
Michael Fassbender Joins Ridley Scott's Prometheus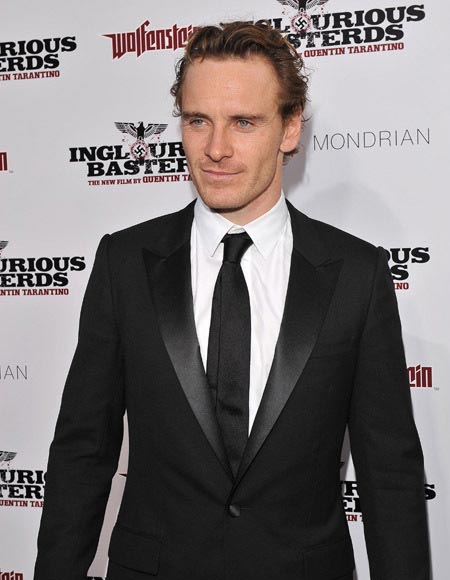 German actor
Michael Fassbender
has joined
Noomi Rapace
as the second official star in
Ridley Scott
's
Prometheus
.
As we mentioned before
, Ridley Scott and
Damon Lindelof
are rescuing the script's corpse by renovating the original idea into a new film titled "Prometheus". Right now we find out the movie just shifted release dates, moving from a March 2012 to a high-profile summer release of June 8, 2012. THR reports that Michael Fassbender has officially signed on to star in Ridley Scott's "Prometheus", an original sci-fi epic that jumped out of discussions of an
Alien
prequel. Fassbender will play an android. Noomi Rapace was recently announced as the female lead of the film, a character named
Elizabeth Shaw
, after a long period of speculation as well. No word yet on whether
Charlize Theron
or
Angelina Jolie
will be skip to board as the role of
Vickers
. Much of the story is being covered up, but Scott has said the movie will have the "Alien DNA", whatever that means. The story has become something "more original," and the Jon Spaihts draft has been rewritten by Scott and Damon Lindelof. Scott says Prometheus has
a new, grand mythology and universe in which this original story takes place" and "the ideas tackled in this film are unique, large and provocative.
Damon Lindelof has marked the project
daring, visceral and hopefully, the last thing anyone expects.
This also takes Fassbender out of the running of
Snow White and the Huntsman
, a role that he was reportedly a one to beat. He also recently made his unveiling as
Erik Lensshr
a.k.a.
Magneto
in the first set of stills from
X-Men: First Class
, which comes out on June 3rd. Before that he will star as the uniformly iconic
Mr. Rochester
in a new version of
Jane Eyre
opposite
Mia Wasikowska
in the title role. Stay tuned to find out whether Charlize Theron or Angelina Jolie could take a role in this picture.