Movie News
Michael Fassbender Joins X-Men: First Class Official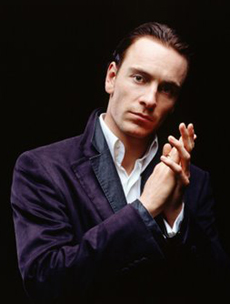 Are you guys ready for some interesting X Men: First Class casting news? Ok then, check this out: Benjamin Walker, star of the Public Theater's "Bloody Bloody Andrew Jackson," is going to play Beast, the character played in X Men 3 by Kelsey Grammer.
He'll be joining the cast that already includes James McAvoy and Michael Fassbender.
We had a chance to hear that the Inglourious Basterds star was in talks to play Magneto, but now, it's official!
And although the exact plot of X-Men: First Class is still not known, there are already rumors saying it will "concern the younger versions of the X-Men and most likely focus on recruitment of younger mutants and the first team to be assembled.
It will also have to show the development of the team and eventual rift between Xavier and Magneto which leads to them becoming arch enemies and sets up the events of later X-Men films."
On the other hand, we all know that this movie will be directed by Matthew Vaughn, and that it's based on the script which was written by Josh Schwartz and Jamie Moss. It's scheduled to hit theaters on June 3, 2011.
James McAvoy has already signed as a younger professor Charles Xavier, character that was previously played by Patrick Stewart in first three movies from this franchise.
Other rumored but unconfirmed names are Amber Heard as Mystique, Rosamund Pike as Moira MacTaggart and Kick-Ass star Aaron Johnson for an unknown part.
With every new information about X Men: First Class we'll be back. Stay tuned for more updates!