Movie News
Sam Worthington in This Means War Romantic Comedy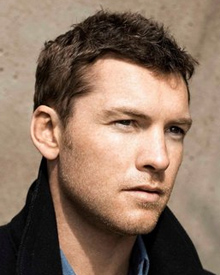 This Means War
is an upcoming Fox's action romantic comedy, to be directed by
McG
. And we have no problem with that. But, we're kind of surprised to hear that
Sam Worthington
(yes,
Avatar – man
) is in talks to join this project, that "centers on two best friends who have been inseparable since childhood and who find themselves fighting over the same woman." Sounds strange? Whatever! Once again, This Means War centers on "two best friends who have been inseparable since childhood. They grow up and discover that they've fallen in love with the same woman, which causes their close bond to disintegrate. They're both veteran spies and what goes from a typical love triangle turns into a conflict of epic proportions." Worthington's (if he takes on this role) best friend will be
Chris Pine
, while Oscar winner
Reese Witherspoon
will play the leading female role. That's not so bad company after all. On the other hand, looks like this romantic comedy is a priority for Fox, and let us also remind you that the project has been around since 1998, when it was set up as a comedy for Martin Lawrence. The project has also had many directors and writers: Burr Steers, Cormac and Marianne Wibberly, Kiernan and Michele Mulroney, and Tim Dowling. Anyway,
This Means War
comes to theaters next year, and, after all, maybe it could be fun to see Worthington in this kind of project, hm? We'll keep an eye on it, make sure you stay tuned!