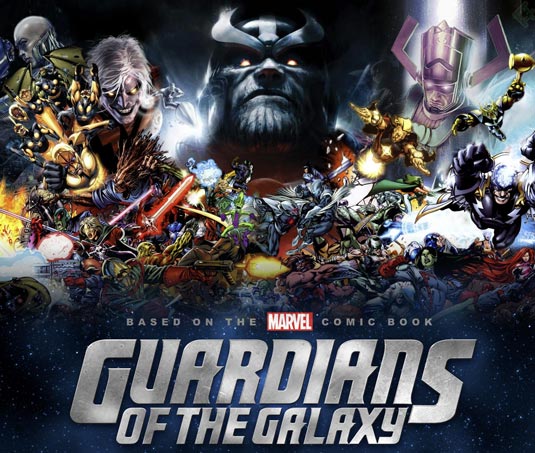 According to Deadline, The Walking Dead star Michael Rooker has joined Guardians of the Galaxy. Rooker will play the role of Yondu, who was a founding member of the original Guardians of the Galaxy in the source material.
Other cast members confirmed for the film are Chris Pratt as Peter Quill, aka Star-Lord, and Dave Bautista as Drax the Destroyer. Zoe Saldana is (still) in talks to join as Gamora.
Guardians of the Galaxy's roster is still waiting for actors to fulfill the roles of Groot and Rocket Raccoon. The film is currently in pre-production in the UK, with James Gunn helming, and is targeting an August 1st, 2014 release.
Stay tuned for more!
P.S. Here's a really nice-looking fan-made poster, work by DEVart user DComp.
Source: Deadline