Movie News
Michelle Monaghan Joins Gerard Butler In Machine Gun Preacher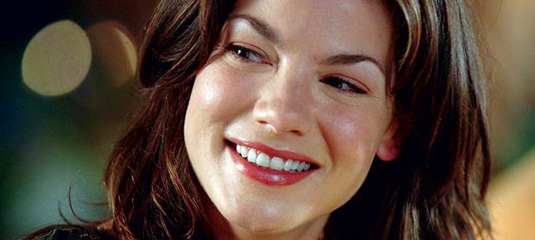 And now, some action news!
Michelle Monaghan
has joined the fact-based drama titled
Machine Gun Preacher
directed by Quantum of Solace director
Marc Forster
. If you are familiar with his upcoming project, then you already know
Gerard Butler
is in the movie as well, and he will play reformed druggie biker Sam Childers a former drug-dealing biker "who found God and became a human rights crusader for children in the Sudan." So, film follows the real-life 1998 story of Sam Childers, a drug-dealing biker who fends off African forces who kidnap children. You can check his biography on Wikipedia, and here's a little part of it: "In the summer of 1992, Sam gave his heart to the Lord during a revival at the Assembly of God church. It was this same evening that Sam's pastor prophesied that he would go to Africa. At the end of 1998, Sam made his first trip to the Sudan. In that first trip and the many that followed, Sam was exposed to the atrocious acts of the LRA towards children in the region. Not long after his first trip to the Sudan, Sam and his wife Lynn founded the Angels of East Africa, the Children's Village in Southern Sudan. The Children's Village currently houses and educates over 300 orphans, with over a thousand children rescued since its inception. The Sudanese staffs at the Children's Village are primarily orphans and widows themselves. This is currently the largest orphanage in Southern Sudan and is unique in its approach of leading armed rescue missions directly into LRA (Lords Resistance Army) territory. The Children's Village is the only NGO (non-government organization) that does not pick up and leave when fighting breaks out in the area. Sam details the events of his life and his experiences in Africa in his book "Another Man's War." So, like we said, Butler will play Sam Childers, while it's reported that Michelle Monaghan has signed on to play Childers' wife Lynn, "who battled her own demons then cleaned up while her husband was in the slammer." She struggles to keep the family together at their home in Detroit while Sam is Africa establishing an orphanage housing 300 children. Another possible co-star could be
Michael Shannon
, who is currently in talks to play a close friend of Childers' that stays with his wife while he is away in Africa.
Machine Gun Preacher
will start shooting this summer. We'll keep an eye on it, stay tuned!