Movie News
Michelle Williams to Play Glinda in Oz The Great and Powerful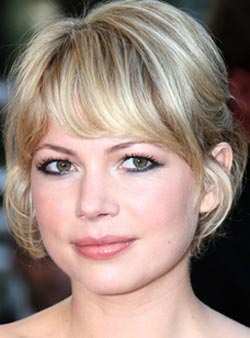 Oz, The Great and Powerful – the project that definitely deserves our attention. So, today we're here to report that Michelle Williams will join the cast of Sam Raimi's upcoming prequel to the classic 1939 film The Wizard of Oz.
And yeah, that actually means Williams is now set to star as Glinda, the Good Witch.
I'm sure you already know that director Raimi previously wanted Hilary Swank for this role, while Disney wanted Williams. And they won their battle.
So now, Williams will team with James Franco, Rachel Weisz and Mila Kunis in a struggle for control of the magical land of Oz.
The premise is about "a young illusionist with a grandiose attitude who is forced to flee a traveling circus. His hot air balloon is swept up by a tornado to the land of Oz, which is run by two magical wicked witches.
One can only assume that he then somehow takes control of Oz setting the stage for Dorothy to show up and tell him there's no place like home.
Oz, The Great and Powerful was penned by Mitchell Kapner and David Lindsay-Abaire, and Joe Roth is in charge for producing the whole thing.
At this moment, no release date has been set, but as usual, we'll keep an eye on it.