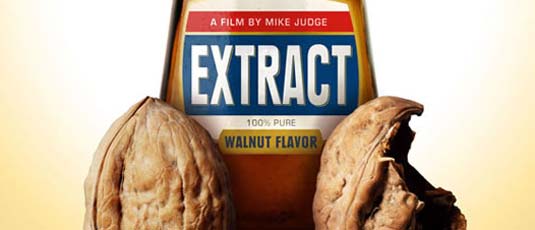 You've probably watched already great trailer for the upcoming comedy "Extract" directed by Mike Judge. Now the first poster for the movie with tagline "A comedy that hits you where it hurts" has appeared online.
"Extract" centers on a flower extract factory owner (Jason Bateman) who's dealing with workplace problems and a streak of bad luck, including his wife's affair with a gigolo.
"Extract" which stars Jason Bateman, Ben Affleck, Clifton Collins Jr., Mila Kunis and Kristen Wiig is set for release on September 4, in limited release, and nationwide on September 11, 2009.