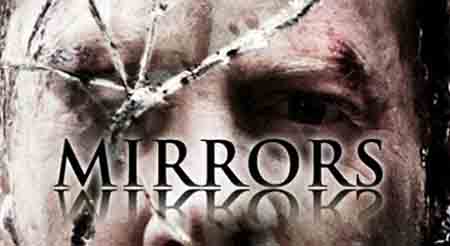 "
Mirrors
" is the remake of Korean horror movie from 2003, in which a mall security guard becomes wrapped up in a mystery involving a particular department store's mirrors which seem to bring out the worst in people.
Kiefer Sutherland
plays an ex-cop who works security at a mall who tries to discover the origin of the evil.
Paula Patton
plays the guard's soon-to-be ex-wife, a coroner who has a hard time believing her husband's claims, at least initially. Director/Writer:
Alexandre Aja
Starring:
Kiefer Sutherland, Paula Patton, Cameron Boyce, Erica Gluck, Amy Smart, Mary Beth Peil, John Shrapnel, Jason Flemyng, Tim Ahern, Julian Glover, Josh Cole, Ezra Buzzington, Ioana Abur, Aida Doina, Darren Kent.
Release: August 15, 2008 [flv]http://moviesmovies.ign.com/movies/video/article/897/897624/mirrors_openingscene_080808_flvhighwide.flv[/flv]