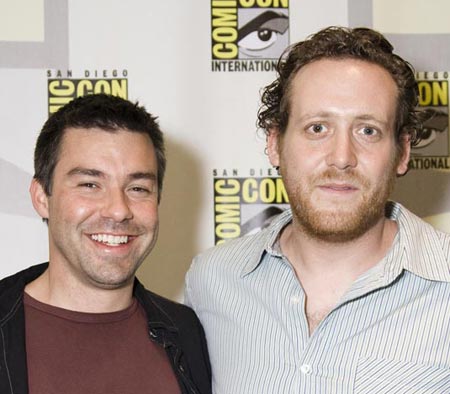 "Mission: Impossible 4" is definitely moving forward, Paramount Pictures and producers Tom Cruise and JJ. Abrams have set Josh Applebaum and Andre Nemec to write the screenplay. Josh and Andre have previously worked four seasons with Abrams as the executive producers of ABC's series "Alias" and they will script "M:I 4" based on a story Abrams wrote with them. Abrams said:
I've been looking forward to working with Josh and Andre again for years. Their sense of balance between character and action is wonderful, which I know is hugely important to Tom as well. We're off to an exciting start, so, as usual, fingers crossed.
Sources said that Tom Cruise's character, Ethan Hunt, will certainly be involved in an onscreen capacity. Applebaum and Nemec are the creators of the new ABC series Happy Town and previously created "October Road" and the U.S. version of "Life on Mars" for ABC. They also worked on the action shows Fastlane and She Spies. "Mission: Impossible – Ghost Protocol" is currently aimed for a 2011 release.