Movie News
Simon Pegg Talks Abrams Return To TREK; Alice Eve`Says Cumberbatch Is Not Khan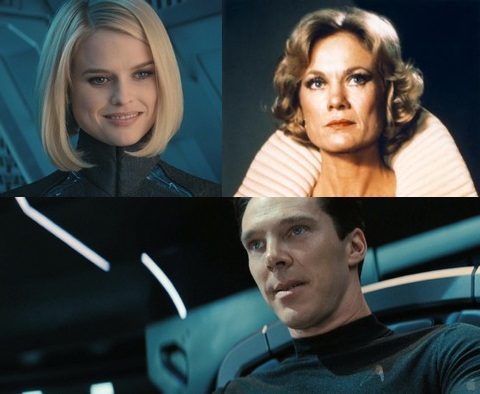 Trekkies and Trekkers, like I said, if you think Hollywood may be a soulless machine of sequels, prequels, remakes and ripoffs, you're wrong. Hollywood really loves its sequels, prequels, remakes and ripoffs and we've got the proof here: original Star Trek was a TV show, but Paramount won't leave it at that. Love has a price, so, let' share a few headlines with some red carpet comments. Simon Pegg, who plays the lead character in the new Star Trek film, Captain Montgomery 'Scotty' Scott, spoke about the prospect of Abrams returning to direct Star Trek 3 in lieu of the filmmaker's impending Star Wars: Episode VII duties. Pegg added this after people started to pick up on that video comment:
Just to be clear, contrary to reports in the press, I have no idea whether or not JJ will helm Star Trek 3.

— Pegg News (@simonpegg) February 11, 2013
On the red carpet at this weekend's BAFTA ceremony, Alice Eve, who plays Kirk's former love Carol Marcus, also offered an answer, of sorts, to the question regarding the nature of Benedict Cumberbatch's character. Star Trek Into Darkness opens in IMAX 3D on May 15th and in 2D and 3D on May 17th, 2013.
Source: /Film