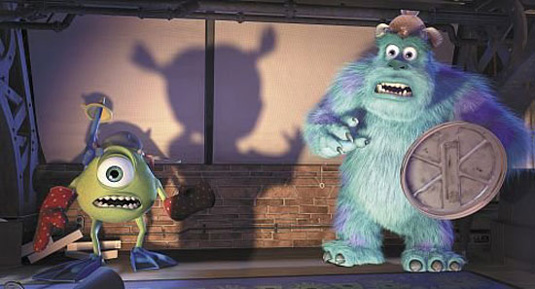 One of the most loved Disney Pixar movies,
Monsters Inc.
, is officially getting a sequel, with Disney Studios chairman Rich Ross announcing that the second installment will hit screens on November 16, 2012. Is that a good news, or what? Ok, we knew this was coming, because we're all in love with these little creatures, and looks that now is the right time for a sequel to the 2001 movie which made over $500 million worldwide! Just to see how serious guys from Disney are,
Monsters Inc. 2
would be their second major release for this year with Disney also planning to reveal their animated adventure
Brave
into theaters on June 15, 2012. Yeah, yeah, it's the same one, previously titled
The Bear And The Bow
, the new female-driven animated movie starring Reese Witherspoon as an impulsive princess who aims to shed her royal ties and become the world's first, great female archer. It already sound's like this is going to be a Disney summer (or, year?)! But let's get back to this long waited monster-sequel. We still don't have any detailed information about the whole thing, but we heard a rumor that
Pete Docter
, (a man who directed the Oscar winning best animated feature
Up
) who directed the original film, is not coming back for a sequel. According to that, let us remind you that in an interview for  NY magazine Docter was asked if this project was the rumored Monsters Inc. 2, when he replied "I'm not working on … I'm working on something else, but I cannot announce what it is." On the other hand, he did confirm that the project would probably be ready for the big screen in 2013 or 2014. We would love to see him directing this sequel, and we'll definitely waith for some official word about that, since the only thing we got from Rich Ross, Disney Chairman is that a sequel "is in the works", with no further information about the sequel to the 2001 box office hit. Well, ok, except, as we mentioned, the release date, but we want more than that! Anyway, we are expecting more info about this one, so don't worry! Hope you're excited about
Monsters Inc. 2
, because we're sure this is going to be impressive thing to watch. Remember that Pixar did say they'd only make a sequel if there was a good story to be told. Looks like they have one now, so get ready to watch it!