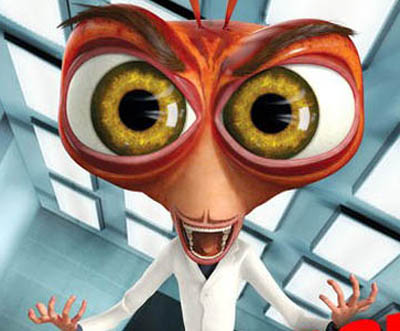 Four brand new posters for the upcoming 3D animated "
Monsters vs. Aliens
" recently surfaced showcasing some of the monsters and aliens. The film, centers on an alien invasion for which the government, headed by president of the United States – Stephen Colbert, sends monsters to stop monsters which include the
gigantic Reese Witherspoon
– Ginormica ,
Dr. House
Cockroach –
Hugh Laurie
, the jellylike
Seth Rogen
B.O.B. and the Missing Link –
Will Arnett
. The rest of monsters and aliens are Gallaxhar –
Rainn Wilson
, Derek –
Paul Rudd
and General W.R. Monger –
Kiefer Sutherland
. A 3-D trailer will debut this weekend during the Super Bowl. "Monsters vs. Aliens," directed by
Rob Letterman
and
Conrad Vernon
, is scheduled to hit conventional and 3-D IMAX theaters on March 27th, 2009.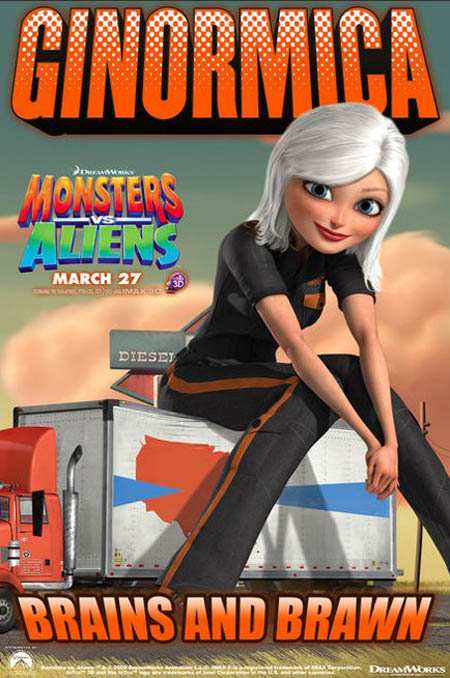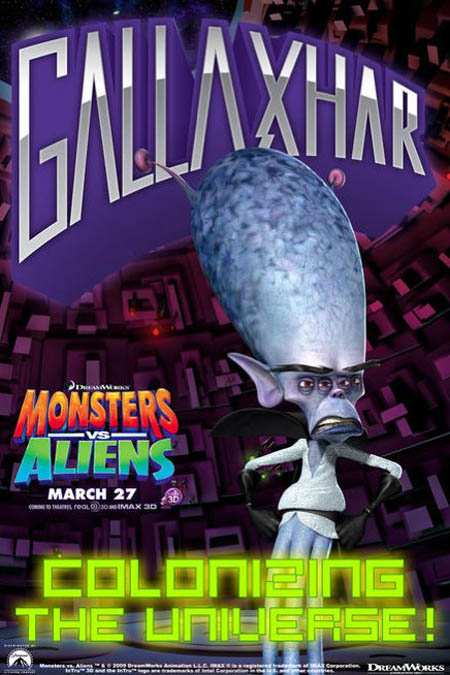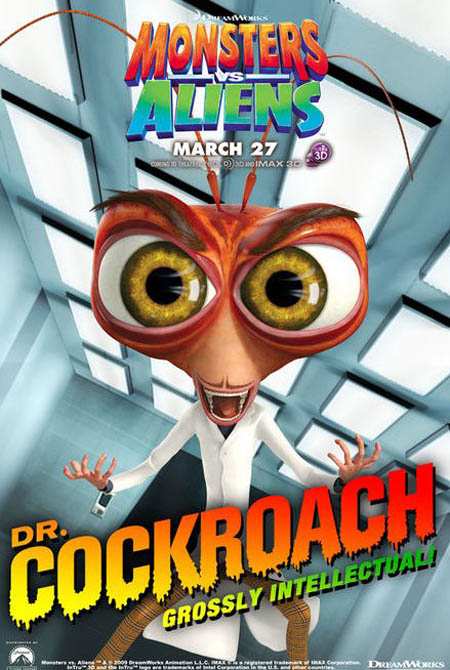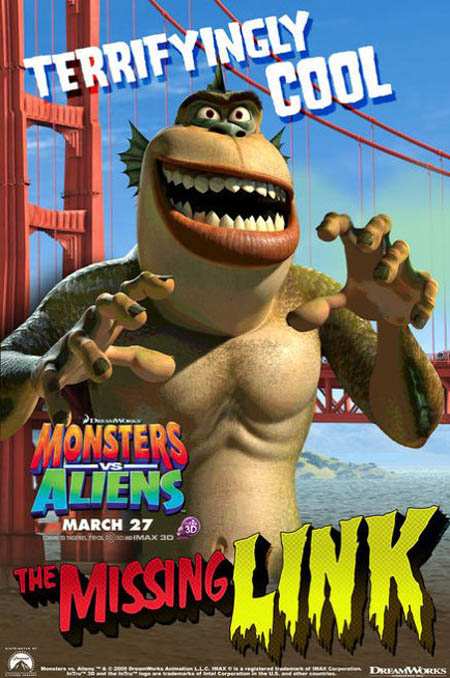 Monsters vs. Aliens Posters