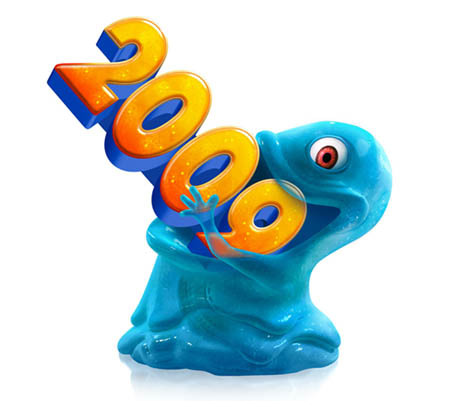 We've got today for you the latest featurette for "Monsters vs. Aliens" directed by Rob Letterman (who directed "Shark Tale") and Conrad Vernon (who directed "Shrek 2"), two very experienced DreamWorks team members. Take a look also at some new photos from the movie.
Susan Murphy, voiced by Reese Witherspoon, whose life changes as she becomes a gigantic woman after being hit by a meteor.
Aside from Witherspoon, the film includes Hugh Laurie (Dr. Cockroach, PhD), Seth Rogen (the jellylike B.O.B.), Will Arnett (the half-ape, half-fish Missing Link), Kiefer Sutherland (Gen. W.R. Monger), Stephen Colbert (the president), and finally, Rainn Wilson (the evil alien Gallaxhar).
"Monsters vs. Aliens" is scheduled to hit conventional and 3-D IMAX theaters on March 27th, 2009.