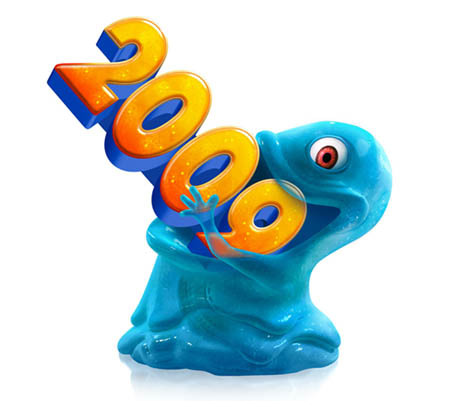 We've got today for you the latest featurette for "
Monsters vs. Aliens
" directed by
Rob Letterman
(who directed "
Shark Tale
") and
Conrad Vernon
(who directed "
Shrek 2
"), two very experienced
DreamWorks
team members. Take a look also at some new photos from the movie. Susan Murphy, voiced by
Reese Witherspoon
, whose life changes as she becomes a gigantic woman after being hit by a meteor.
Aside from Witherspoon, the film includes
Hugh Laurie
(Dr. Cockroach, PhD),
Seth Rogen
(the jellylike B.O.B.),
Will Arnett
(the half-ape, half-fish Missing Link),
Kiefer Sutherland
(Gen. W.R. Monger),
Stephen Colbert
(the president), and finally,
Rainn Wilson
(the evil alien Gallaxhar). "Monsters vs. Aliens" is scheduled to hit conventional and 3-D IMAX theaters on March 27th, 2009.