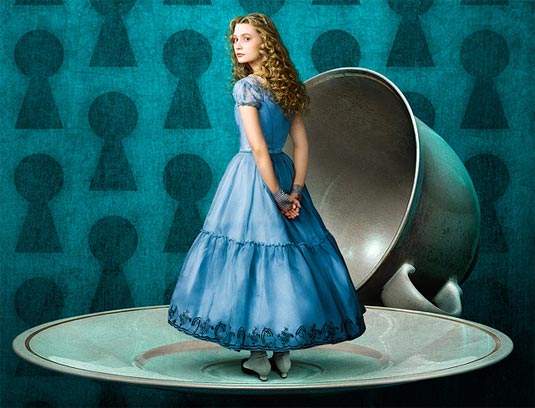 We've already posted today promo photos of Johnny Depp as the Mad Hatter, Helena Bonham Carter as the Red Queen and Anne Hathaway as the White Queen for Tim Burton's "Alice in Wonderland." We haven't seen images of some other characters from the movie – Tweedledee and Tweedledum, The Caterpillar, The Cheshire Cat. But now we have closer look at the two brothers Tweedledee and Tweedledum – the twins played by British comic Matt Lucas. Take a look below. As you can notice, the lead, Mia Wasikowska as Alice is also among these new photos. We hope to see some pics of Alan Rickman as The Caterpillar and Stephen Fry as The Cheshire Cat soon.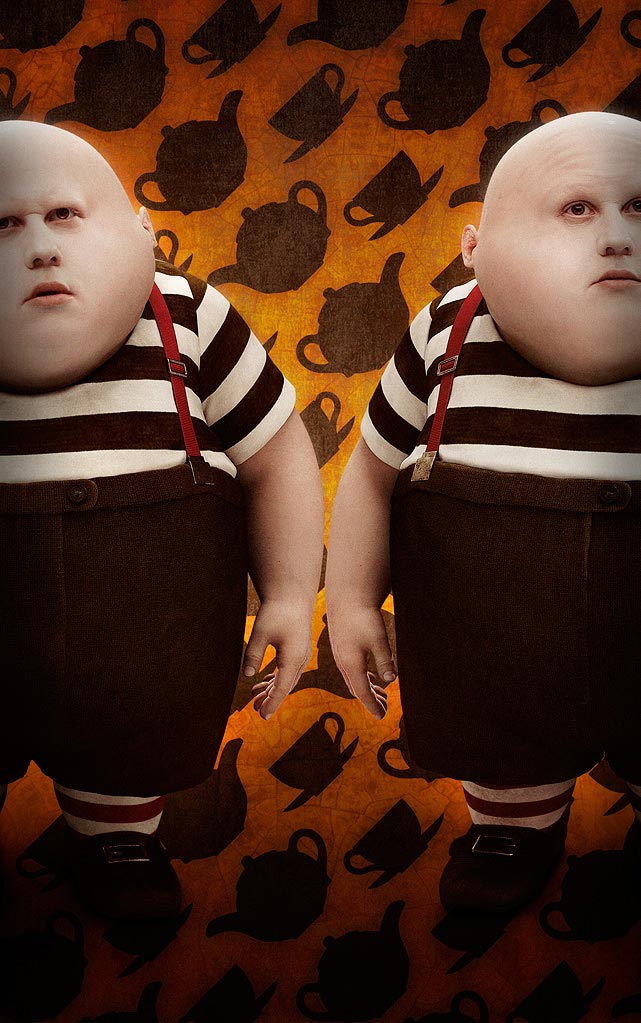 Allice in Wonderland image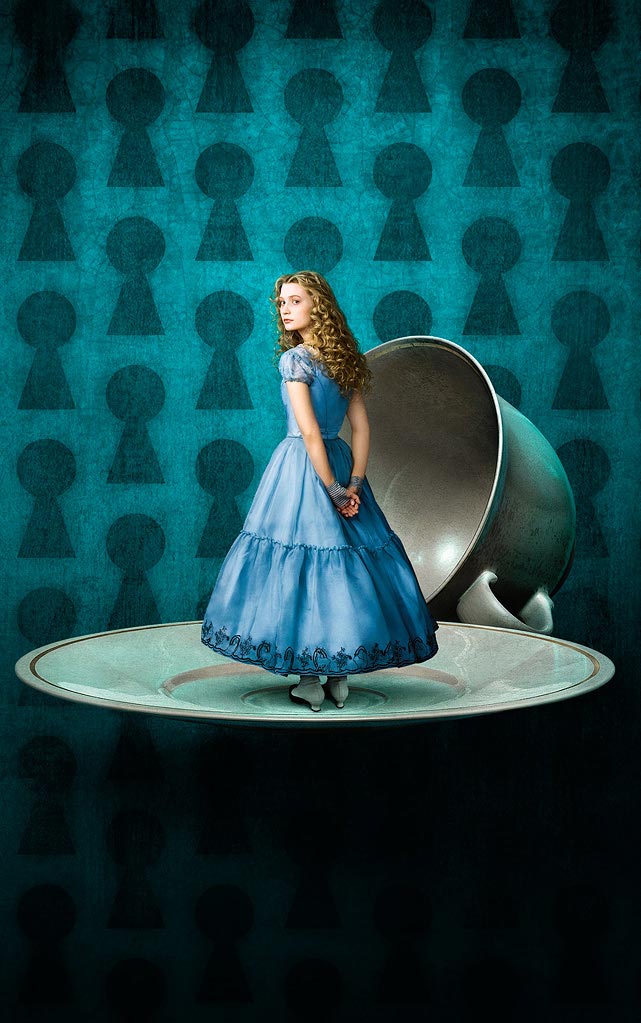 Allice in Wonderland image
What do you think of the new images?