Movie News
New Tim Burton's ALICE IN WONDERLAND Images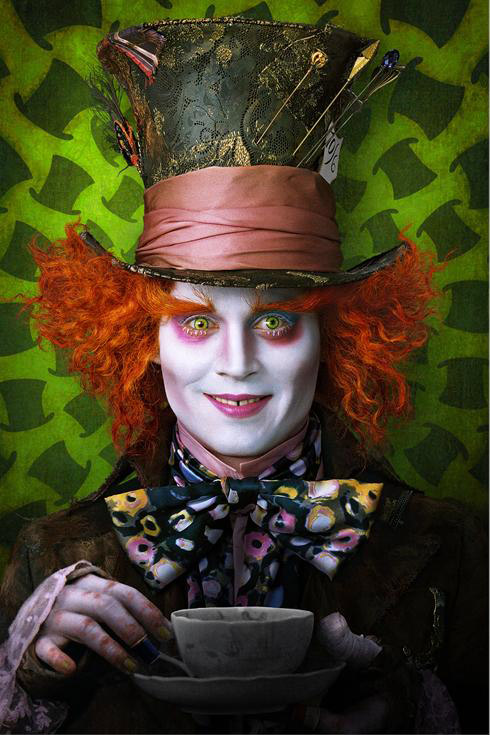 Walt Disney Pictures has released the first and very interesting promo photos from Tim Burton's "Alice in Wonderland" featuring Johnny Depp as the Mad Hatter, Helena Bonham Carter as the Red Queen and Anne Hathaway as the White Queen.

USA Today has published the first look at some of the concept art for the movie. Click on any of the photos to enlarge.
"It has been Burton-ized" said the producer Richard Zanuck and it is the best description for Tim Burton's vision of the original story. "The book itself is pretty dark. This is for little people and people who read it when they were little 50 years ago," Zanuck added.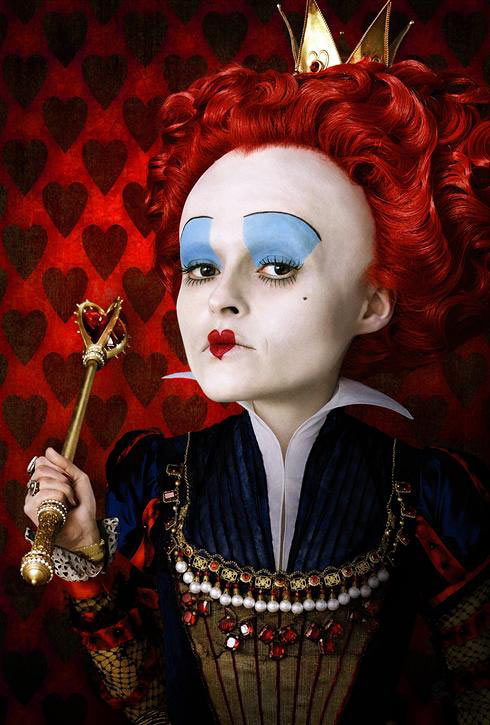 Burton's Alice is almost like a sequel to the original Lewis Carroll's story: The traditional tale has been freshened with a blast of girl power, courtesy of writer Linda Woolverton (Beauty and the Beast). Alice, 17, attends a party at a Victorian estate only to find she is about to be proposed to in front of hundreds of snooty society types. Off she runs, following a white rabbit into a hole and ending up in Wonderland, a place she visited 10 years before yet doesn't remember. Mia Wasikowska stars as Alice. "We met a lot of people, but she just had that certain kind of emotional toughness, standing her ground in a way that makes her kind of an older person with a younger person's mentality." Burton said. "There is something real, honest and sincere about her. She's not a typical Hollywood starlet." Zanuck added.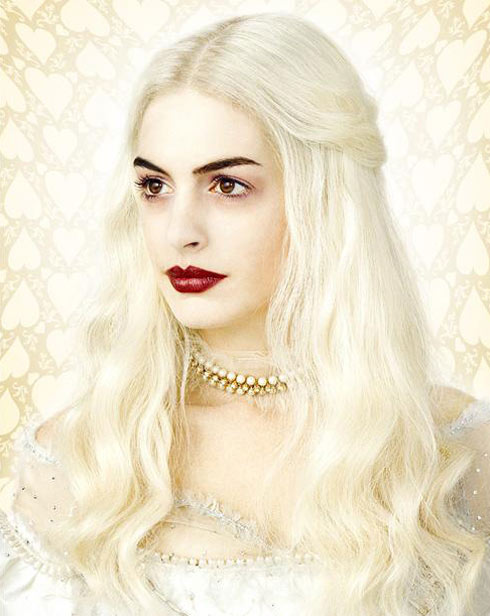 Tweedledee and Tweedledum are among the first characters to greet Alice. The twins are played by British comic Matt Lucas. They take her to meet the Mad Hatter (Johnny Depp). Michael Sheen plays the White Rabbit, Alan Rickman – Caterpillar, Christopher Lee – Jabberwock, Stephen Fry – Cheshire Cat and Crispin Glover stars as The Knave of Hearts. "We finished shooting in December after only 40 days," Zanuck says. They're working now on adding CG animation and motion-capture creatures. "Alice in Wonderland" directed by Tim Burton from the script by Linda Woolverton is scheduled to hit theaters on March 5th, 2010 in both Disney Digital 3D as well as regular 2D.