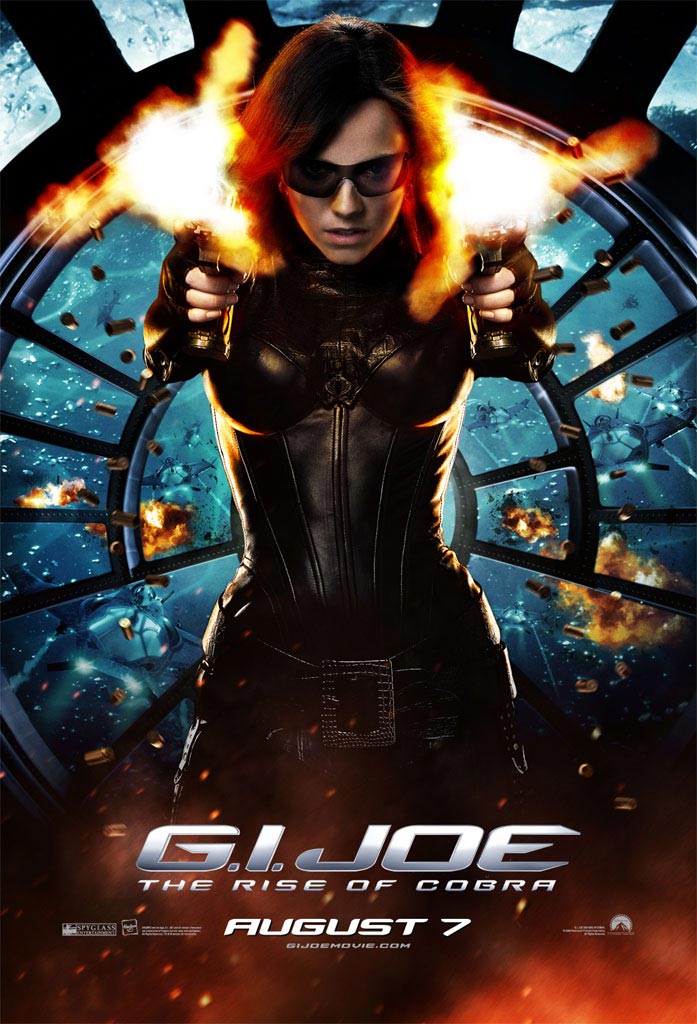 A new posters for
Paramount Pictures
' "
G.I. Joe: Rise of Cobra
" have been revealed. Click to see them bigger. The story revolves around a military unit known as Global Integrated Joint Operating Entity (G.I.J.O.E.), which is a hi-tech, international force of special operatives that takes on an evil organization led by a notorious arms dealer.
Stephen Sommers
directed the movie from the script by
Stuart Beattie
and
Skip Woods.
"G.I. Joe" stars
Channing Tatum
as Duke,
Sienna Miller
as The Baroness,
Ray Park
as Snake Eyes
, Marlon Wayans
as Ripcord,
Brendan Fraser
as Gung Ho,
Rachel Nichols
as Scarlett,
Karolina Kurkova
as Cover Girl,
Byung-Hun Lee
as Storm Shadow,
Dennis Quaid
as Hawk,
Christopher Eccleston
as Destro,
Arnold Vosloo
as Zartan,
Adewale Akinnuoye-Agbaje
as Heavy Duty and
Saïd Taghmaoui
as Breaker.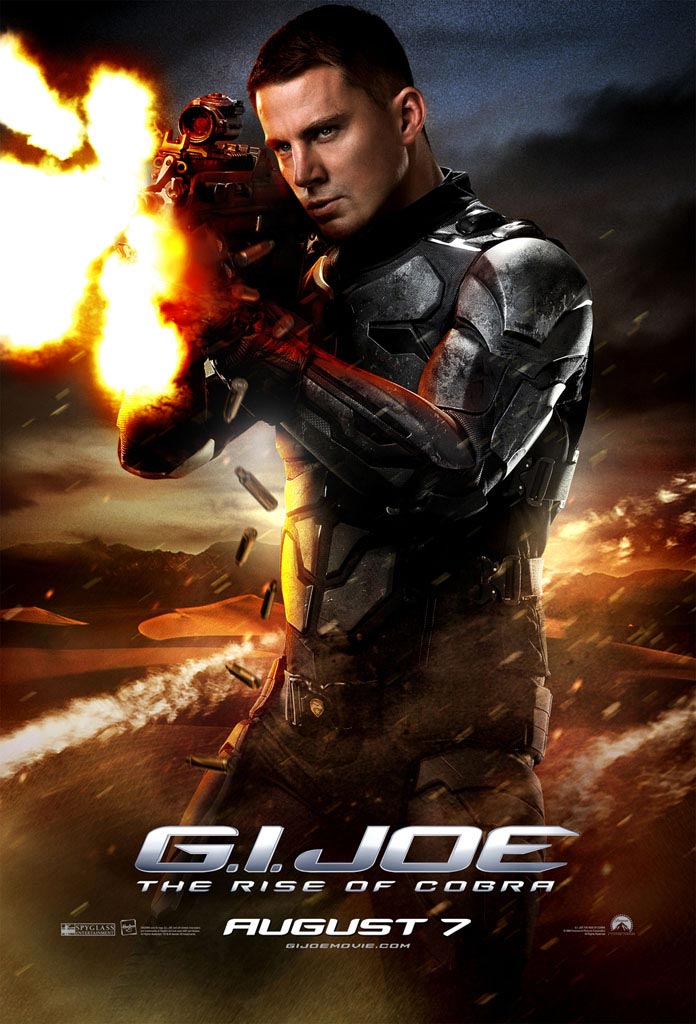 Channing Tatum| Duke poster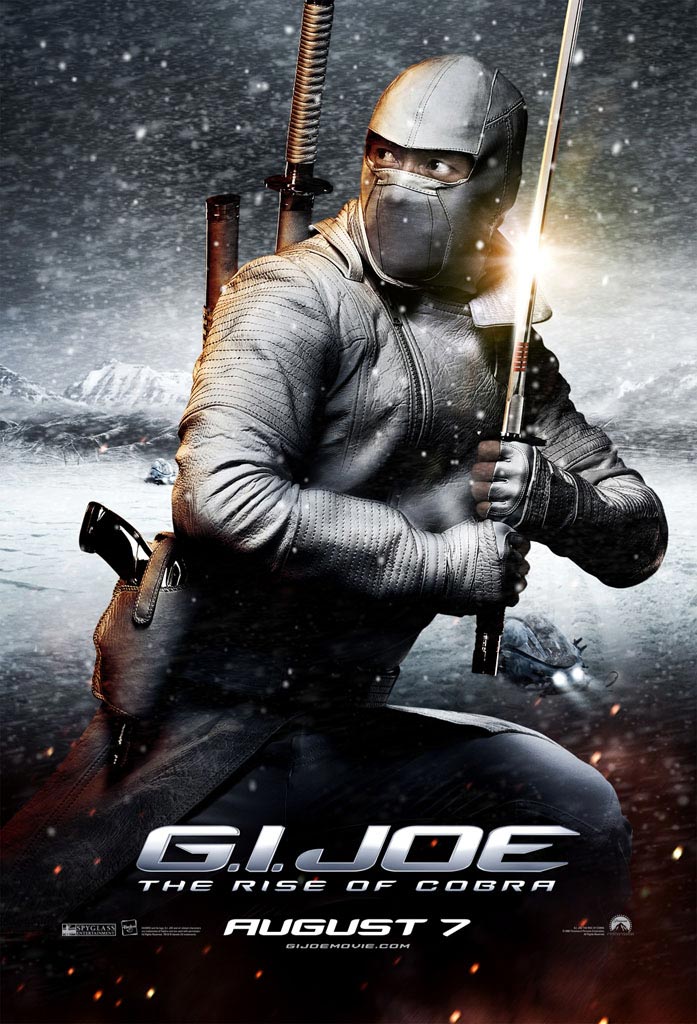 Byung-hun Lee | Storm Shadow poster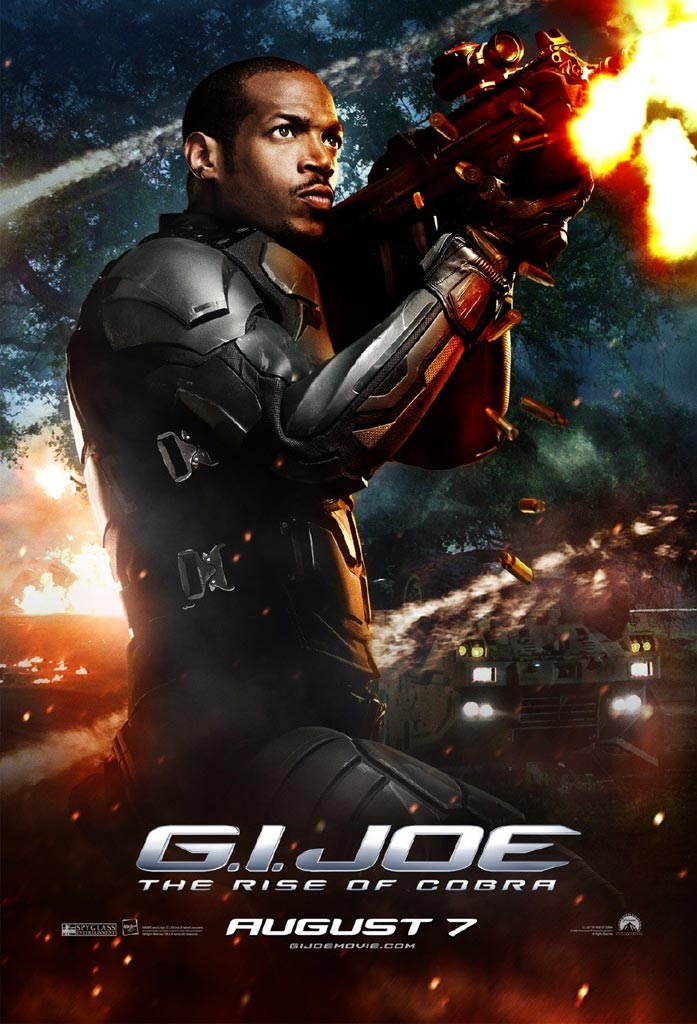 Marlon Wayans |
Ripcord poster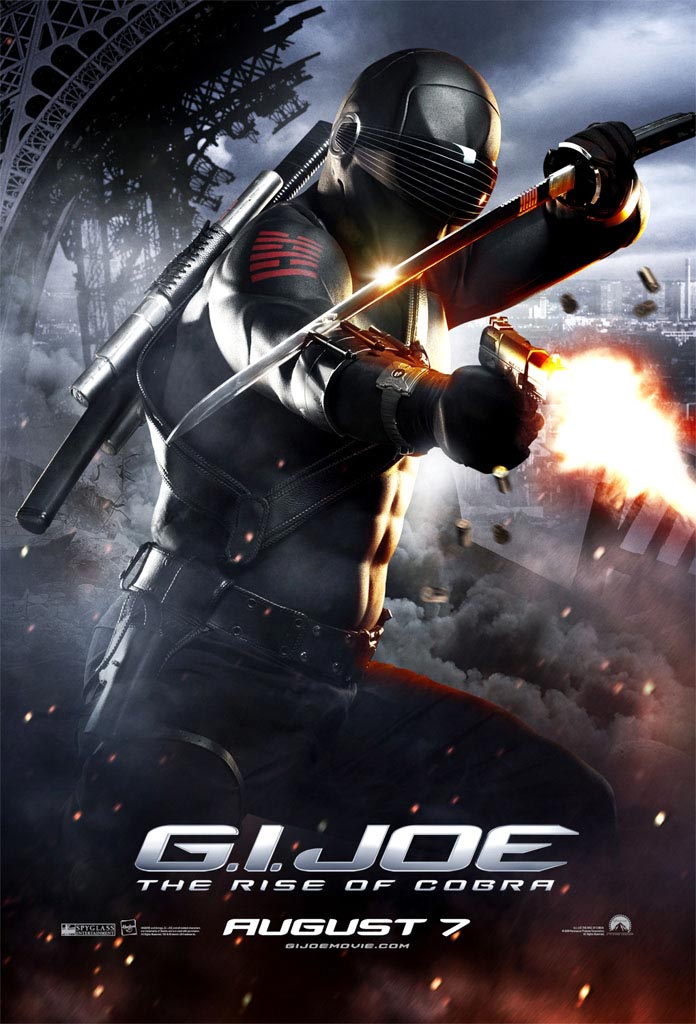 Ray Park
| Snake Eyes poster "G.I. Joe: Rise of Cobra" is scheduled for an August 7, 2009 release.