Movie Photos
More Photos & New Clip From DEADFALL, Starring Eric Bana And Olivia Wilde!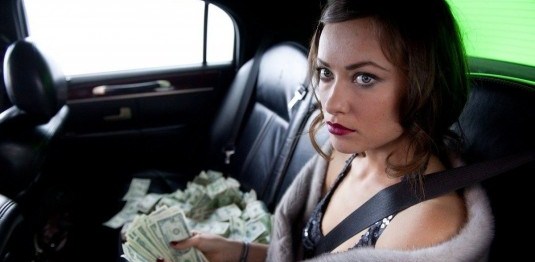 You better watch your mouth little girl ! Eric Bana going completely crazy in this completely new clip from the upcoming Deadfall movie which, by the way, opens next month! I'm sure you're already familiar with Stefan Ruzowitzky's action drama, but just in case you still have any doubts about this project – make sure you check out the video and see some new images from the whole thing!
So, as we previously reported, director Ruzowitzky and screenwriter Zach Dean stand behind this action movie which stars Eric Bana as Addison and Olivia Wilde as Liza, siblings who are on the run from a casino heist gone wrong.
When a car accident leaves their wheel man and a state trooper dead, they split up and make a run for the Canadian border in the worst of circumstances – a near whiteout blizzard. While Addison heads cross-country, creating mayhem in his wake, Liza is picked up by ex-boxer Jay, en-route for a Thanksgiving homecoming with his parents, June and retired sheriff Chet. It's there the siblings are reunited in a terse and thrilling showdown that pushes the bonds of family to the limit.
[youtube]http://www.youtube.com/watch?v=yQr3yypzIn0[/youtube] The rest of the Deadfall cast includes Charlie Hunnam as the above mentioned Jay, Kris Kristofferson as Chet and Sissy Spacek as June, and Magnolia Pictures will release the movie in limited theaters on December 7th, 2012.