Movie News
Music Comedy FRANK Gets Maggie Gyllenhaal in Addition to Michael Fassbender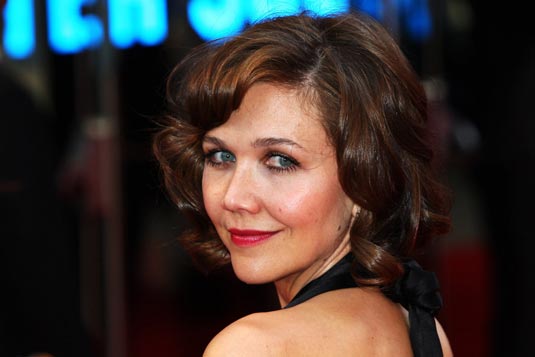 I must admit – when I think of comedy, neither Maggie Gyllenhaal nor Michael Fassbender are names that come to mind for cast. That saying, I'm already dearly interested in the smaller-budgeted Frank, a MUSICAL comedy, to boot.
According to The Film Stage, Gyllenhaal has joined the still-developing ensemble for the musical comedy, which also stars Domhnall Gleeson (currently starring in Joe Wright's Anna Karenina) and Scoot McNairy (currently can be seen in both Ben Affleck's Argo and Andrew Dominik's Killing Them Softly).
No word yet on the part Gyllenhaal would play, but The Film Stage says that the story mainly focuses on an aspiring rocker (Gleeson) who struggles to keep up with his bandmates when he joins an eccentric rock outfit led by Fassbender's character, Frank. The site speculates that Gyllenhaal would be a love interest for Fassbender.
I'm really hoping that co-writers Jon Ronson (The Men Who Stare at Goats) and Peter Straughan (Tinker Tailor Soldier Spy) will think of something far more interesting for her, as she's way more capable of playing a part much deeper than the "groupie" of an odd band.
Not to mention that the "female love interest for the main male protagonist" standard role is something that should stay in the past, especially after films like Tomb Raider, Resident Evil, Erin Brokovich, Kill Bill and others showed us that women are quite capable of getting out the said sterotype and do something quite au contrary.
Directed by Lenny Abrahamson, Frank is in pre-production, and films in New Mexico in January. We'll find out if the said talents have seen something really challenging in the movie when it reaches theaters, possibly in the fourth quarter of 2013.