Movie News
Naomie Harris as Moneypenny in Bond 23, Bardem and Fiennes Confirmed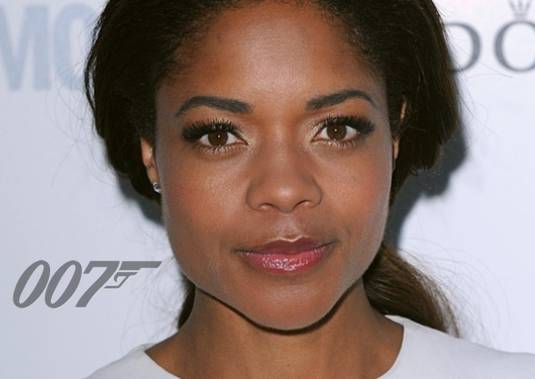 28 Days Later and Pirates of the Caribbean star Naomie Harris is poised to appear in Bond 23 as Moneypenny alongside Daniel Craig, Javier Bardem, Ralph Fiennes and Judi Dench. Lois Maxwell was the original Moneypenny in the first Bond picture Dr No. Assistant to M hasn't been seen in a Bond movie since Samantha Bond played her in Die Another Day in 2002. The casting of Naomie Harris suggests Sam Mendes will probably doing something a bit different with the character, and she'll most likely have a bigger role than in previous films. The British actress told the Radio Times:
What makes them (Bond movies) work is that they are responsive to the times. (Former Bond girl) Eva Green's character in Casino Royale was not scantily clad. She was an intelligent, strong, modern woman.The older idea of the Bond movie is in the past. Now it appeals to all generations, ages and sexes.
Harris made her name in Danny Boyle's film 28 Days Later starring as Selena and for her supporting role as Tia Dalma in the second and third Pirates of the Caribbean films. She recently played the lead role in The First Grader, helmed by Justin Chadwick, premiered on May 18, 2011 in the Seattle International Film Festival. Furthermore, Javier Bardem and Ralph Fiennes, who were thought to be up for roles, are signed up. No plot details have been revealed although Bardem confirmed it would be a villain. So, Bardem's other big-budget project, The Dark Tower, collapsed, due to scheduling conflict! Fiennes role is said to be 'a darkly complex.' Mendes set him because:
The part is one of extreme complexity and only an actor of great ability and dexterity can take it on".
Daniel Craig will reprise his role as Bond for the third time, while Judi Dench and John Cleese are expected to return. Yet-to-receive-a-title movie Sam Mendes will shoot later this year and new 007 adventure will hit theaters on November 9th, 2012. Check Harris out playing a completely different character in The First Grader. [youtube]http://www.youtube.com/watch?v=U-eBT7vnTLE[/youtube]

The First Grader Trailer