Movie News
Natalie Portman and Scarlett Johansson's Best Films
The Boleyn Girls marks the first time two of Hollywood's bigger names among young actresses, Natalie Portman and Scarlett Johansson, have worked together.But apart, they've worked plenty. What's their best work? Let's take them one at a time.
Natalie Portman: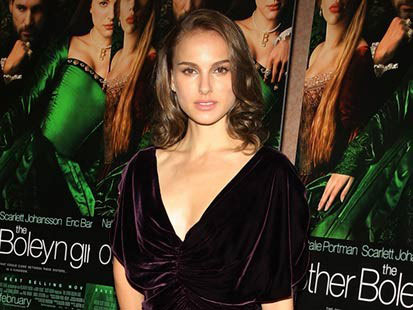 Star Wars: Episode I, II,
etc. etc. (1999, 2002, 2005): Oh, wait, sorry. We said good, didn't we? Bit of a misstep. Still, these films, in which Portman plays the wife of the future Mr. Darth Vadar, introduced Portman to a huge geek-happy fan-boy audience and kept her there for years. Probably not work she's especially proud of – George Lucas tends to make actors behave like Pinocchio in the wanting-to-be-a-real-boy stage – but important enough that it'll be on her tombstone.
Heat (1995)
: Frankly, we do not remember her in this movie, in which she played a character named Lauren Gustafson. But we liked the film so much we're including it in the list. The same will hold true if we ever do one of these lists for Dennis Haysbert or William Fichtner.
Garden State (2004)
: Some people thought this film was too self consciously quirky. Yeah, so? If nothing else, it deserves props for introducing the larger world to New Slang, the great song by the Shins. "It'll change your life," Sam, Portman's character, says. One of the all-time great marriages of song and scene.
The Professional (1994):
Portman got great notices as 12-year-old Mathilda, whose parents are killed, so she is taken in by assassin Leon (Jean Reno). It was only her second film. Nice start. . . .
Saturday Night Live (Natalie Raps) (2006)
: Fall-down funny short film in which Portman explains her life – as a hardcore gangsta – in an interview. Gleefully profane, outrageous, hilarious. Not quite Lazy Sunday, which kick-started SNL back to near-relevance, but close.
Scarlett Johansson: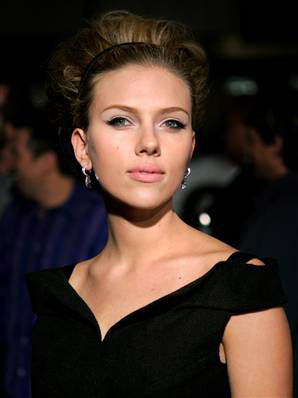 Lost in Translation (2003)
: Bill Murray got most of the attention, as a movie star in Tokyo shooting a commercial who meets the wife (Johannson) of a visiting photographer, and rightly so. But the role was meaty enough to garner plenty of attention for Johannson, as well.
Ghost World (2001)
: Cult favorite in which Johansson and Thora Birch play social outcasts – a fan-boy dream. The movie was based on the graphic novel by Daniel Clowes. Fans can be notoriously picky about movie adaptations, but pretty much everybody loved this one.
Match Point (2005)
: There was a time when appearing in a Woody Allen film was a mark of prestige, a sign that you'd made it. That day is slipping away, but Johannson got good reviews – and a role in Allen's next film . . .
Scoop (2006)
: Which is this. Didn't get nearly the notices that Match Point did, but we are including it just for the fact that someone still showed enough interest in journalism to actually make a movie about it.
The Prestige (2006)
: Speaking of prestige . . . weren't we? Well-regarded film with Hugh Jackman and Christian Bale as rival magicians in turn-of-the-century London (turn of the last century). Love the magic. Hocus-pocus, all that.