Movie Posters
Nazi Zombie Flick 'Stone's War' Gets a New Trailer and Poster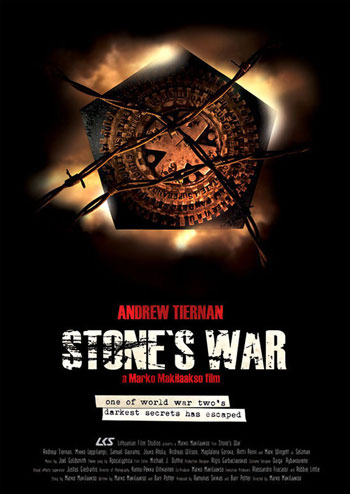 'Stone's War', formerly known by the back-rack title 'War of the Dead', doesn't have any recognizable stars — the most famous name in the cast appears to be the guy who played the traitorous hunchback Spartan in '300', but it's certainly got solid production values.
The movie (which will reportedly premiere at Cannes) is set in 1940 and follows an American-Finnish joint army unit sent to destroy an enemy bunker, but they find something far more sinister instead.
Captain Martin Stone leads a finely-trained, elite platoon of American and Finnish soldiers in attack on an enemy bunker. Underestimating their enemy'€™s strength, Stone and his troops are quickly beaten back into the forest. When they try to regroup, they are attacked again by the same soldiers they had just killed a few minutes earlier. Forced to flee deeper into Russian territory, Stone and his men soon discover one of war's most terrifying secrets.