Movie News
Neon Alley to Premiere BLEACH THE MOVIE: HELL VERSE Dub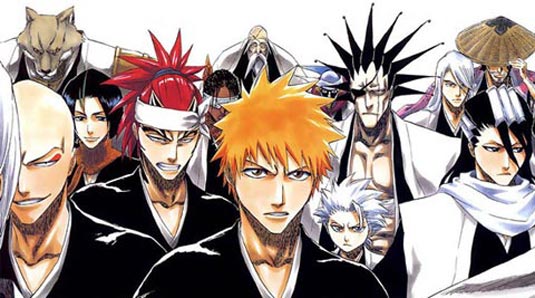 For some of us who have seen the film a long time ago this might be an "old news" – but, we have to think of those who might not have the luck to be acquainted with the anime events in Japan, as well. In other words, Viz Media's Neon Alley streaming service announced on Monday that the service will premiere the English dub of Bleach the Movie: Hell Verse (Bleach: Jigoku-hen) film on Sunday, November 25th, 2012 at 8:00 p.m. EST. Viz Media will release the film on DVD and Blu-ray Disc on December 4th, 2012. Bleach manga creator Tite Kubo personally oversaw the production on the film, which opened in Japan in December 2010. Warner Home Video describes the film as follows:
Hell – a place where beings that have committed mortal sins during their lifetime are sent. It is a realm where even Soul Reapers are forbidden to interfere. When a group of vicious Sinners plots to escape from this eternal prison, they discover that Substitute Soul Reaper Ichigo Kurosaki is the key to their freedom. The Sinners launch an attack and in the process kidnap Ichigo's younger sister Yuzu and take her to Hell. With the help of a mysterious man named Kokuto, Ichigo and his friends must now travel into the depths of Hell to stop the Sinners and save Yuzu, unaware that their actions could bring Hell to the World of the Living.
Viz Media released the third Bleach film, Bleach: Fade to Black – Kimi no Na o Yobu, in November 2011, as well as the first two films. A little digression: I have been reading the manga up until the latest chapter, can't wait for it to finish 'n' all, but I was pretty disappointed when I found out that the anime ended abruptly as it did, in spite of manga going further to the real and final ending. There were various reasons given in the news and forums and whatsnots (and I'm sure they are all justified), but I still can't shrug the disappointment off. I can understand that Kubo has his reasons to quit – probably got tired/bored of it and all, but… but why in the world would he leave the anime unfinished?! How do you feel about it?