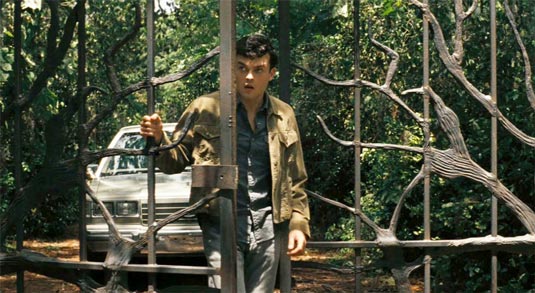 Warner Bros. has unveiled a new featurette for their upcoming fantasy adaptation Beautiful Creatures, which brings the romance and intrigue of Kami Garcia and Margaret Stohl's novel to life on the big screen.
Stars Emma Thompson, Jeremy Irons, Viola Davis, Emmy Rossum, and director Richard LaGravenese reveal what fans can expect from this Valentine's Day release, along with new featurette titled "Pedigree'. Immerse yourself in the supernatural and romantic world of Beautiful Creatures, I mean, check out the featurette:
Beautiful Creatures comes to theaters on February 14th, 2013 and also stars Alice Englert, Thomas Mann, Kyle Gallner and Zoey Deutch.