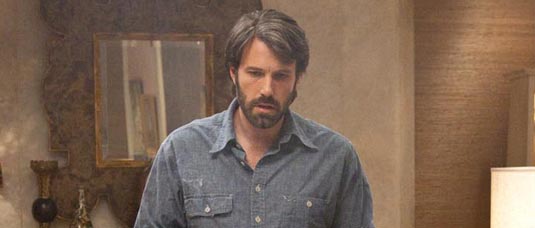 Here's another image from the upcoming Argo project.
We already wrote so much about this movie, so by now you should know that it comes from Ben Affleck and that it centers on the life-or-death covert operation to rescue six Americans, which unfolded behind the scenes of the Iran hostage crisis.
Unfortunately, you won't see some rescue action from this photo but I hope you will like it anyway!
Beside Affleck, the movie, which is actually based on true events, also stars Alan Arkin, Bryan Cranston, John Goodman, Kerry Bishe, Kyle Chandler, Rory Cochrane, Christopher Denham, Tate Donovan, Clea DuVall, Victor Garber, Zeljko Ivanek, Richard Kind, Scoot McNairy, Chris Messina, Michael Parks and Taylor Schilling.
And that's quite impressive, I'm sure you'll agree…
At this moment Argo is set to open on September 14th, 2012.