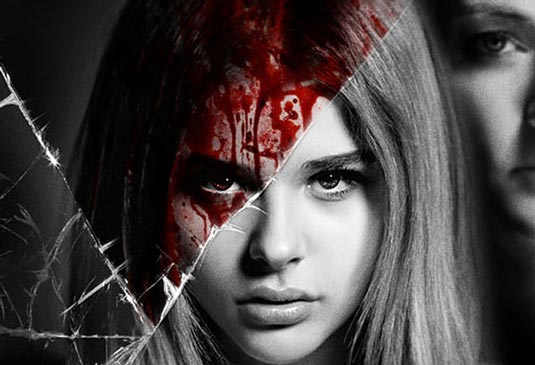 While she was spotted on set drenched in blood, an official still of Kick-Ass star Chloe Grace Moretz in Kimberley Pierce's Carrie has now been released via Empire Magazine and it most definitely isn't for those faint-hearted. Check it out!
Synopsis:
The quiet suburb of Chamberlain, Maine is home to the deeply religious and conservative Margaret White and her daughter Carrie. Carrie is a sweet but meek outcast whom Margaret has sheltered from society. Gym teacher Miss Desjardin tries in vain to protect Carrie from local mean girls led by the popular and haughty Chris Hargenson, but only Chris' best friend, Sue Snell, regrets their actions. In an effort to make amends, Sue asks her boyfriend, high school heartthrob Tommy Ross, to take Carrie to prom. Pushed to the limit by her peers at the dance, Carrie unleashes telekinetic havoc.
Carrie also stars Julianne Moore, Judy Greer, Gabriella Wilde, Alex Russell, Cynthia Preston, Ansel Elgort, Max Topplin and Kim Roberts, and it hits the theaters on October 18th, 2013.