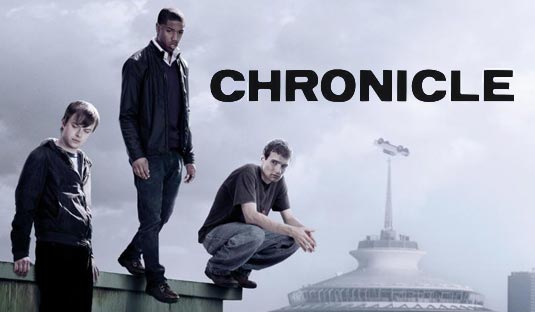 When I saw a first image from the
Chronicle
I was like – wtf is this about? Just one guy sitting and staring at the camera and I'm suppose to believe he has some superpowers or something? But then we had a chance to watch 2 clips from the whole thing and I said – ok, this could be interesting! Today, we have the third clip and (finally) a decent international poster for this movie and I say – check them out!
Dane DeHaan, Michael B. Jordan, Alex Russell
and
Michael Kelly
star in
Josh Trank
's movie which follows three high school students who make an incredible discovery which leads them to uncanny powers beyond their understanding. As they learn to control their abilities, and use them to their advantage, their lives start to spin out of control, and their darker sides begin to take over. In the third clip, which, by the way, looks quite spooky, we have a chance to watch that hole (yeah, I almost said glory-hole) where everything actually started. Unfortunately, you will not see "the thing" but at least you will be able to hear it. To watch that
thing
, buy a ticket for Cronicle which opens on February 3rd, 2012!