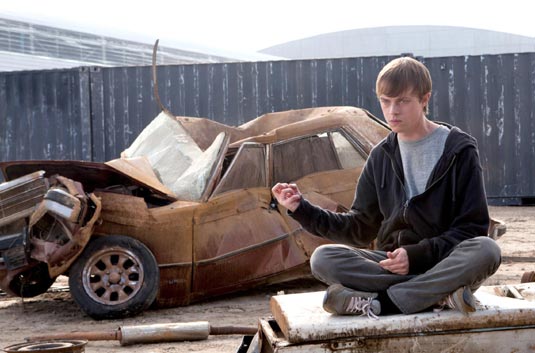 We're here to share another trailer for the upcoming
Chronicle
movie, which, as you already know opens tomorrow. Guess we're all excited about the whole thing, and if you ask me, I definitely love this new trailer which (in case you had any doubts) is here to show us that super-powers are fucking good thing!
Josh Trank
's movie stars
Dane DeHaan, Michael B. Jordan, Alex Russell
and
Michael Kelly
and follows three high school students who make an incredible discovery, leading them developing uncanny powers beyond their understanding. As they learn to control their abilities, and use them to their advantage, their lives start to spin out of control, and their darker sides begin to take over. February 3rd, 2012 is a release date, make sure you check it out this Friday!