Great new photos from "Clash Of The Titans," remake of 1981 original movie directed by Desmond Davis, have appeared online. Check them out and as always click them for bigger version. Here is also our first look at Gemma Arterton and Liam Neeson photos from the set which Entertainment Weekly has unleashed. The remake directed by Louis Letettier from a screenplay by Lawrence Kasdan stars Sam Worthington as Perseus, Gemma Arterton as Perseus' love interest Io, Ralph Fiennes as Hades, Liam Neeson as  Zeus – Hades' brother and father of Perseus, Danny Huston as Poseidon, Mads Mikkelsen as Draco, Alexa Davalos as Andromeda, Jason Flemyng, Izabella Miko, Nicholas Hoult and Pete Postlethwaite.
In the movie, the ultimate struggle for power pits men against kings and kings against gods. But the war between the gods themselves could destroy the world. Born of a god but raised as a man, Perseus (Worthington) is helpless to save his family from Hades (Fiennes), vengeful god of the underworld. With nothing left to lose, Perseus volunteers to lead a dangerous mission to defeat Hades before he can seize power from Zeus (Neeson) and unleash hell on earth.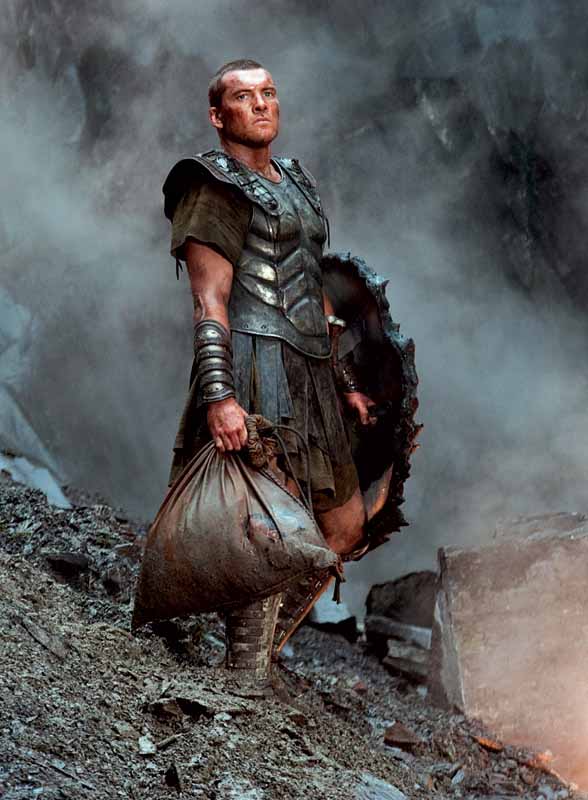 "Clash of the Titans" is scheduled to hit theaters on March 26, 2010.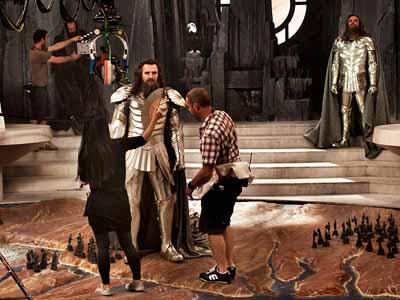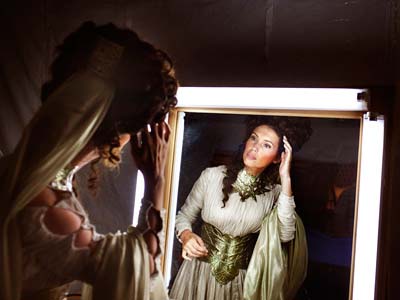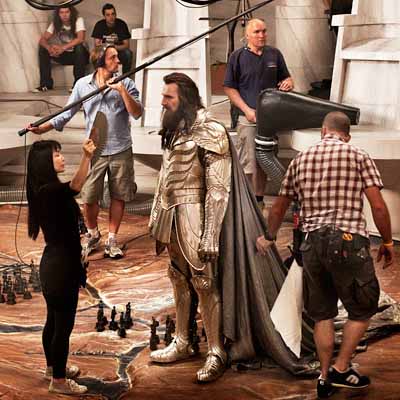 Clash of the Titans Photos