Movie Photos
New DARK KNIGHT RISES Set Photos and Videos Feature Another Fight Between Christian Bale and Tom Hardy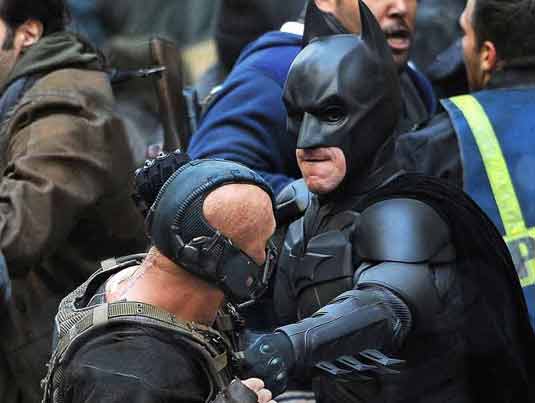 So, they're in New York now, huh? Cool, because now I'm actually interested in every new update about
Christopher Nolan
's upcoming
The Dark Knight Rises
project. Simply because we're no longer talking about that Catwoman costume. No! That's history! We're now here to share some cool Batman and Bane photos, and to take a look at their fight! Ok, ok, as usual, I'm here to spoil the fun! So, we have the first look at the battle between Bane's forces, Batman, and the Gotham City police.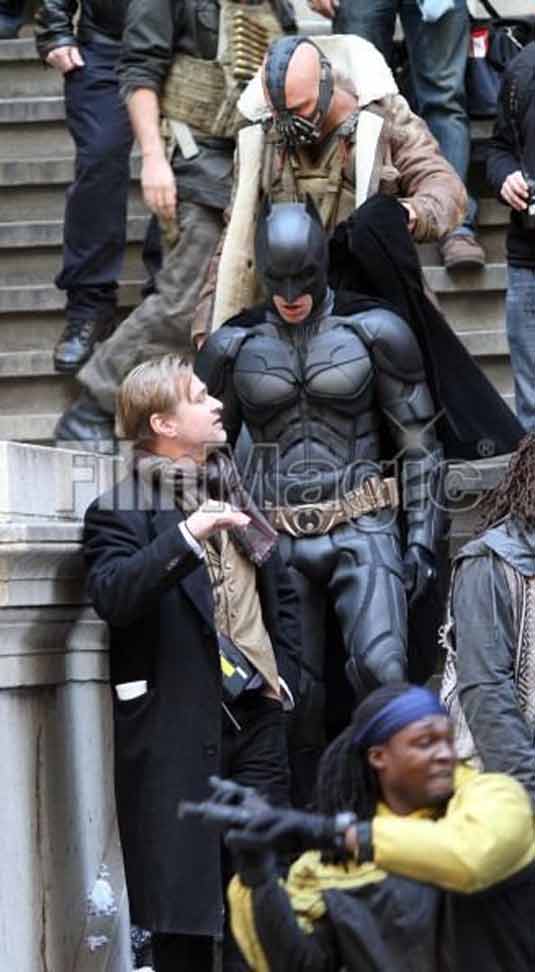 Of course, if you still want to check the whole thing, we have some great videos as well, so
feel
free to
feel
like a bird, a plane, or – simply as Batman while you're looking the battle from a bird perspective. And, do I really need to explain these scenes with
Christian Bale
and
Tom Hardy
? Guess not! I mean, what's so interesting about those angry civilians and police officers in the streets of Gotham City?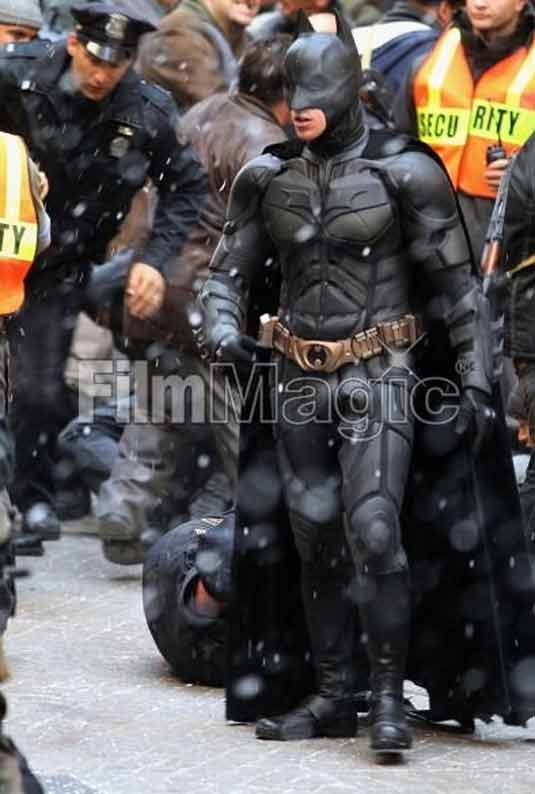 At the end, let me remind you that the rest of the cast includes
Michael Caine, Gary Oldman, Morgan Freeman, Anne Hathaway, Joseph Gordon-Levitt, Marion Cotillard, Juno Temple, Liam Neeson, Cillian Murphy, Nestor Carbonell, Tom Conti, Joey King, Brett Cullen, Chris Ellis, Josh Stewart, Christopher Judge, Adam Rodriguez
and
Rob Brown
. The Dark Knight Rises opens on July 20th, 2012!
[youtube]http://www.youtube.com/watch?v=Gd0qVCe42XY[/youtube]