Movie News
New Ending for David Fincher's Girl With The Dragon Tattoo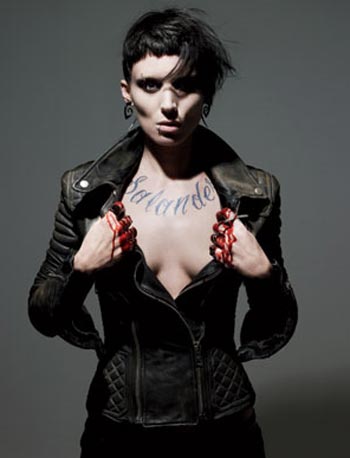 David Fincher, who is currently directing The Girl With The Dragon Tattoo, has already attracted controversy.
After dramatic Rooney Mara's transformation into the role he's completely changed the ending from how it is in the cult Swedish novel by Stieg Larsson!
Surprising? Shocked?
"The script, which captures the novel's bleak tone, was written by Academy Award winner Steven Zaillian, who wrote Schindler's List, and it departs rather dramatically from the book," Fincher told W Magazine.
"Blomkvist is less promiscuous, Salander is more aggressive, and, most notably, the ending – the resolution of the drama – has been completely changed.
This may be sacrilege to some, but Zaillian has improved on Larsson – the script's ending is more interesting," he added.
So, according to W Magazine, the new film departs "rather dramatically" from the book, including alterations to its two main protagonists (Blomkvist less promiscuous, Salander even more aggressive) and a "completely changed" ending, which the magazine does not reveal but votes "more interesting" than the original.
The Girl With The Dragon Tattoo which also stars Daniel Craig, Stellen Skarsgard, Robin Wright Penn, Max von Sydow, Christopher Plummer, Joely Richardson among others is expected to be released on December 21, 2011.