Movie News
Russell Crowe Confirmed For The Man With the Iron Fist
RZA
and
Russell Crowe
reunited on a big screen? Exactly!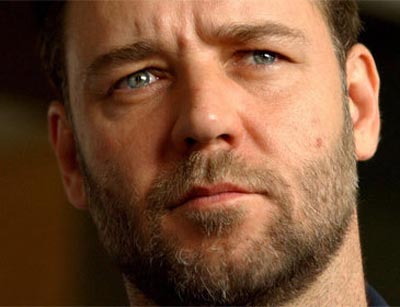 So, remember this title,
The Man with the Iron Fists
, because we definitely think it's going to be something interesting to watch! RZA is now all ready to direct his own film and Russell Crowe has signed on to co-star in the martial arts action film! It looks that RZA first had to get approval from
Quentin Tarantino
: "He been my mentor for the last 6 years, I wrote it and my buddy Eli Roth had got a chance to read it…he heard me talk about it first and he had got a big movie deal at the studio." – said RZA and added: "This is something I been working on for years. As far as developing it and I think this year we'll go with it, 2009. I pick up that camera and be my first full feature length directorial debut. Right now I think we have a movie house behind us. I don't wanna reveal too much on, but I just wanna say 'Yo, it's gonna be the shit of all shits."
The Man with the Iron Fists
features RZA as "the title character, a blacksmith who forges weapons for the inhabitants of a village in feudal China. They are forced to defend themselves, and before you know it, everybody is kung fu fighting." The details on Crowe's character are unclear although, according to an interview that RZA had with E!Online: "Russell's gonna be the baddest man alive. That man is in fighting shape. That man will knock you out…. He's a master of the craft. I'm quite sure that I may learn something from him."
Lucy Liu, Daniel Wu
and
Byron Mann
are in the cast as well. The movie, which is set to begin filming in Shanghai in December, is being co-produced and co-written by Hostel's Eli Roth.