Movie News
New PROMETHEUS Featurette Is Loaded with Behind-the-Scenes Footage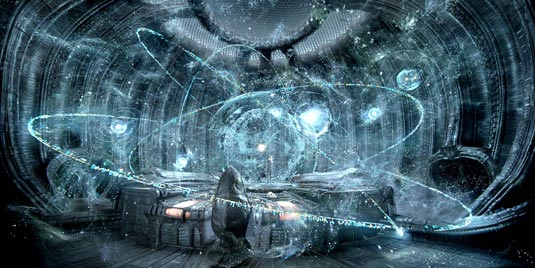 A new featurette for Ridley Scott's Prometheus has appeared online. This sci-fi film is one of the most anticipated of the year so you probably won't need convincing to go check it out, but if you're a fan in addition to all that, you'll feast yourself on this featurette while waiting for the flick that returns Scott to the horror/sci-fi genre.
He himself can be quite seen in this clip, as we get a lot of behind-the-scene glimpses and alternate intercut scenes, in one of which he can be seen while wearing 3D glasses, watching playback.
I hope 3D will bring out something really marvelous, kinda similar to what Martin Scorsese did in Hugo.
Prometheus opens in 3D on June 8th, starring Noomi Rapace, Michael Fassbender, Idris Elba, Guy Pearce, Rafe Spall, Sean Harris, Logan Marshall-Green, and gorgeous Charlize Theron.
[youtube]http://youtu.be/JXXD34mxGM0[/youtube]