Movie News
New GINTAMA Anime Episodes to Resume on TV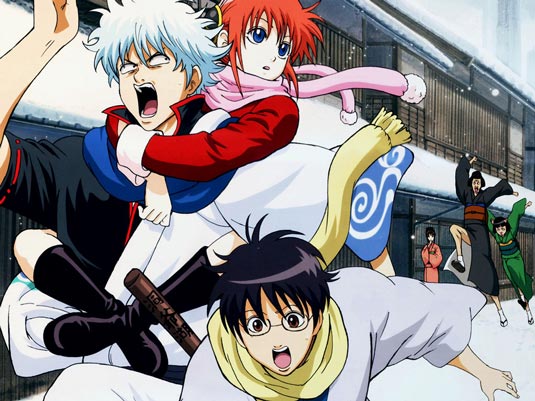 Sunrise
and
TV Tokyo
's official websites for the Gintama television anime series confirmed on Sunday that Gintama will return every Thursday at 6:00 p.m., starting October 4th. In addition to "Yorinuki Gintama-san" (a repeat of selected Gintama anime episodes), the broadcast will include new Gintama episodes. The main staff and cast will return for the new episodes. Gintama is also getting a second film next year and a new game project from Namco Bandai Games. The Gintama television series first ran from April 2006 to March 2010, and then returned for an April 2011-March 2012 run. For those of you who didn't know, here's the synopsis – you might like it just enough for your curiosity to be tickled, and you'd decide to see it. After all, it's quite a good comedy anime. Anyway, yes, synopsis:
In the early 17th century, Japan adopted strict isolation policies and severed almost all ties with foreign countries. In 1853, the US fleet commanded by Admiral Perry forced the doors open, leading to a modernization of the nation's sociopolitical systems and the eventual fall of the Shogunate. The samurai regime ended its life with the imperial restoration in 1868. That's what history tells, but in Gintama, that's not what happens. Instead of the US fleet, the country is stormed by spaceships coming from four corners of the universe and soon we see it occupied by extraterrestrials. The Shogunate has become a puppet of alien occupation armies. All samurais have been disarmed and reduced to temp workers with no skills who just try to make ends meet. Gintama is a story of a handyman named Gintoki, a samurai with no respect for rules set by the invaders, who's ready to take any job to survive…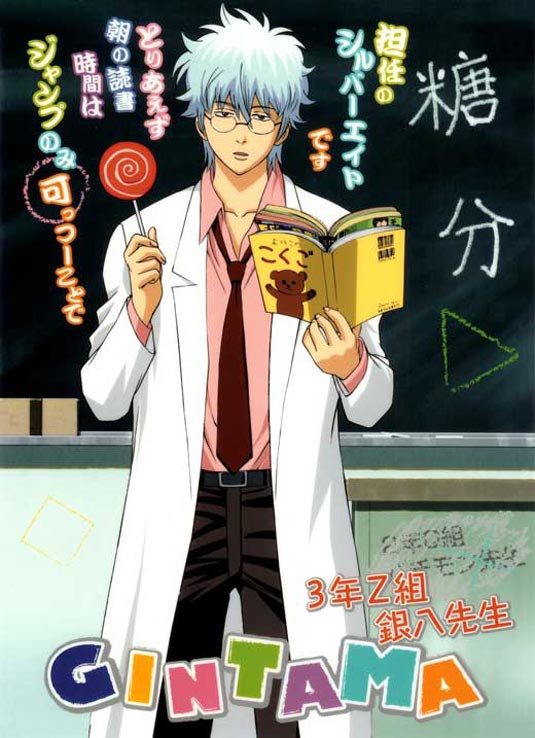 Gintama is directed by
Yoichi Fujita
and
Shinji Takamatsu
, and it stars voice talents of
Rie Kugimiya
,
Daisuke Sakaguchi
,
Tomokazu Sugita
and others. Are you following the series? If not, will you?