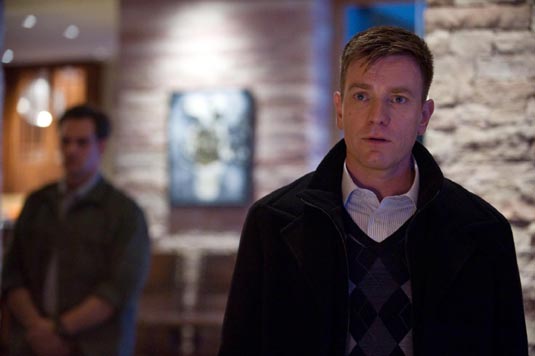 We finally have something awesome to share with you and it's an exclusive clip from the upcoming
Steven Soderbergh
's
Haywire
project, which this time shows us one full scene from the whole thing! Unfortunately – no action in this one. I know that, when it comes to Haywire, we always talk about action, action and action but this clip is more like a warning – don't mess with my father or I will kick your ass! The clip is enough for me to get quite excited about this movie.
Gina Carano
almost sounds like a new super-hero here. As you already know she plays a female covert ops specialist who works in the deadly world of international operatives, strikes back after discovering she's been double-crossed by someone close to her in the agency. The rest of the cast includes
Ewan McGregor, Channing Tatum, Michael Fassbender, Antonio Banderas, Bill Paxton, Michael Douglas
and
Michael Angarano
. Haywire opens on January 20th, 2012!