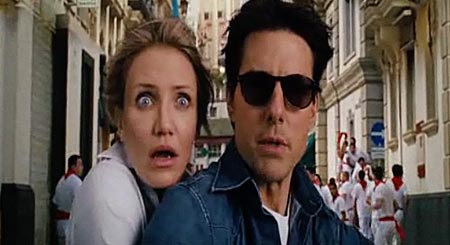 20th Century Fox has debuted the second movie trailer for the new Tom Cruise action/comedy Knight and Day, which will be unleashed in theaters everywhere on June 25th, 2010. The film centers on a lonely woman (Cameron Diaz) whose seemingly harmless blind date suddenly turns her life upside-down when a super spy (Cruise) takes her on a violent worldwide journey to protect a powerful battery that holds the key to an infinite power source. Maggie Grace (The Jane Austen Book Club, Taken) is playing Diaz's sister, who is getting married, excited that Diaz will take the place of their late father and walk her down the aisle.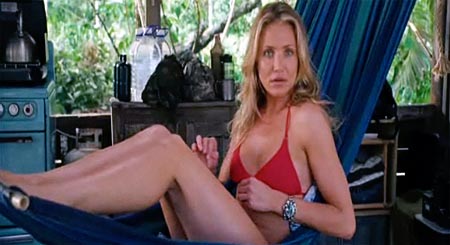 Knight and Day, Cameron Diaz

Knight & Day, formerly known as Wichita or Trouble Man, is directed by James Mangold (3:10 to Yuma, Walk the Line, Identity, Girl Interrupted, Cop Land). Peter Sarsgaard, Viola Davis, Olivier Martinez, Paul Dano, Mark Blucas and Jordi Molla co-star.