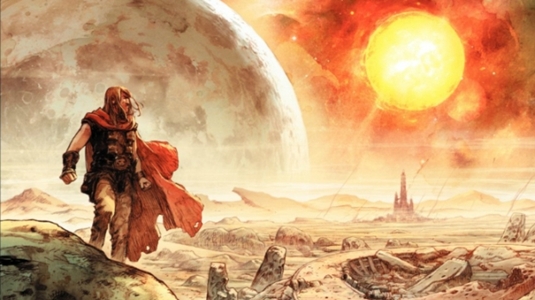 Here's a batch of six new promo images for
Darren Aronofsky
's Biblical epic
Noah
in what you would expect character posters to look like. We still haven't seen any trailers for the big-budgeted movie yet, and that's just nine months away – it's due to come out March 28th, 2014. The Spanish website Fotogramas has posted some images of the movie's principal characters: Noah himself (
Russell Crowe
), his wife Naamah (
Jennifer Connelly
), his grandfather Methuselah (
Anthony Hopkins
), his son Ham (
Logan Lerman
), Ila (
Emma Watson
) a close friend of Shem, the second-born son of Noah and
Ray Winstone
as yet unnamed character who acts as Noah's nemesis. Check them out below.
[all photos removed by Paramount Pictures request]
Co-penned by
Ari Handel
and Aronofsky and revised by
John Logan
(Gladiator), a new take on an old story portrays the titular Biblical hero as a man who loves Earth and all of its animal inhabitants, but has become disillusioned with the way humans have treated their planet.
Douglas Booth, Kevin Durand, Martin Csokas, Dakota Goyo, Jóhannes Haukur Jóhannesson
and
Arnar Dan
round out the cast of much more supernatural and fantastical take on the Sunday School version of the story.