Movie Photos
New Photos of Gomez, Hudgens and Franco in SPRING BREAKERS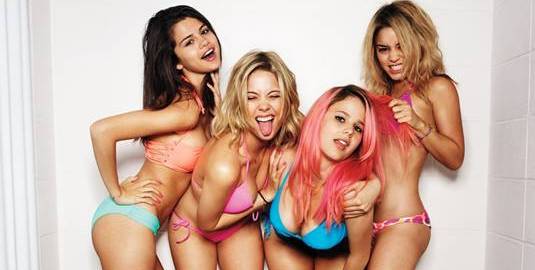 Here are images of the bikini-clad cast of the
Harmony Korine
film's principals —
Selena Gomez, Vanessa Hudgens, Rachel Korine
and
Ashley Benson
. Also there's one with
James Franco
done up as a gun-toting vision of Kevin Federline by way of The Dude, being sandwiched by Benson and Hudgens in skimpy bikinis; he's pictured aiming handguns at the head of both girls while Hudgens is smoking a cigarette. The other photos sees Harmony's wife Rachel flipping the bird while lying on the floor, the four girls get busted by a cop, etc.
Spring Breakers
movie finds a quartet of college students who land in jail after robbing a restaurant to fund their spring break trip. The foursome is bailed out by Alien (Franco), a drug-dealer and gunrunner, who seduces the girls into his world and coaxes them to kill his nemesis named Arch; drugs, sex, and violence ensue. The film also stars Glee's Heather Morris, and skateboarding weirdoes the ATL Twins,
Gucci Mane
. Korine recalls:
When I wrote the script, I started thinking about girls in bikinis with guns, wearing ski masks. I was like, 'Where would you see that?' And the idea of spring break came to me. I just started imagining girls on spring break robbing places.
The movie Spring Breakers, directed and written by Harmony Korine is expected to hit theaters next year. Hit the jump to check out the pics below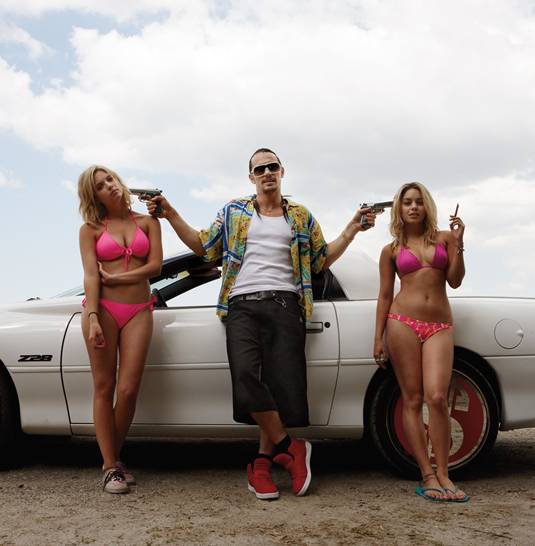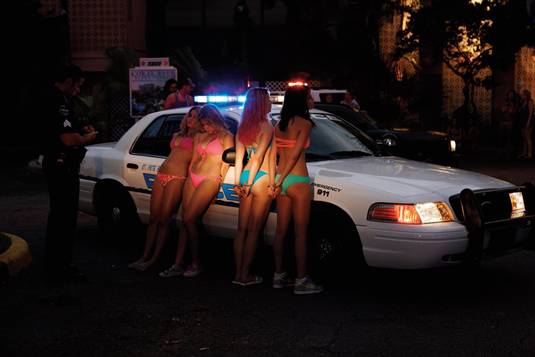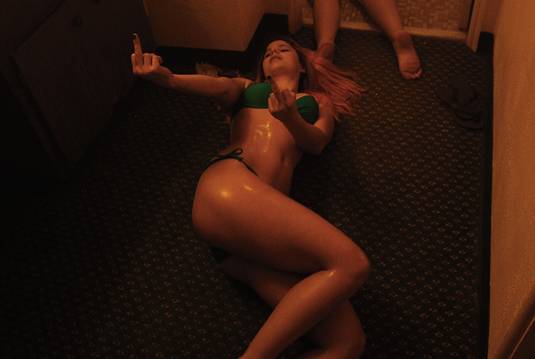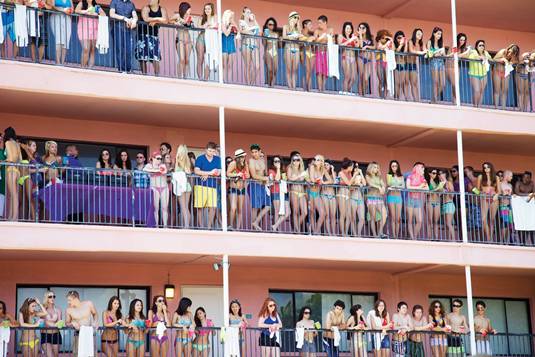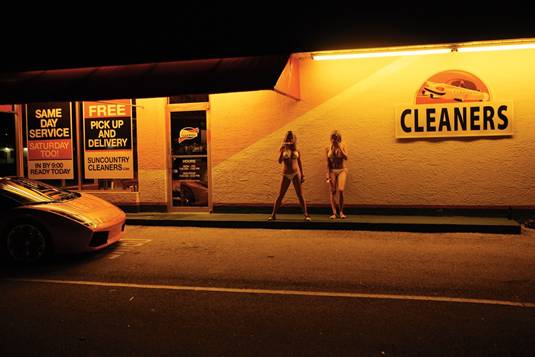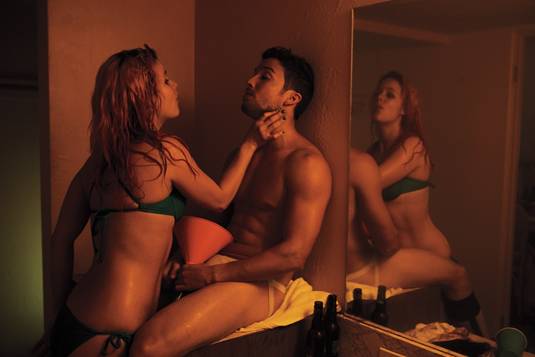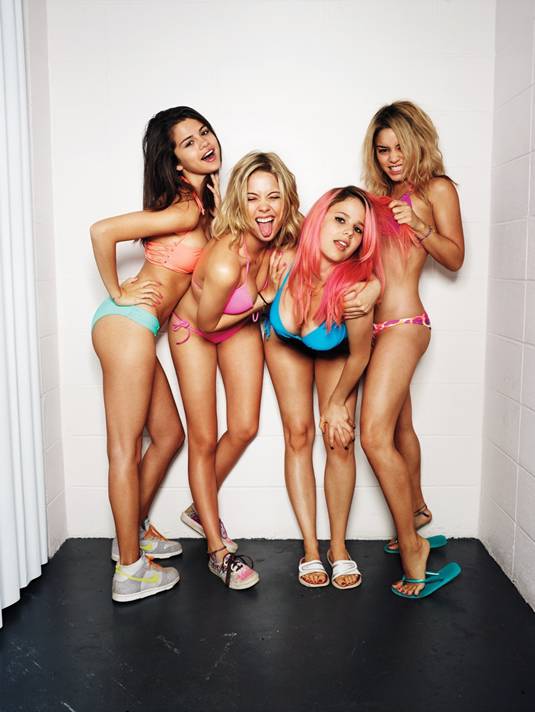 Source:
Interview Magazine